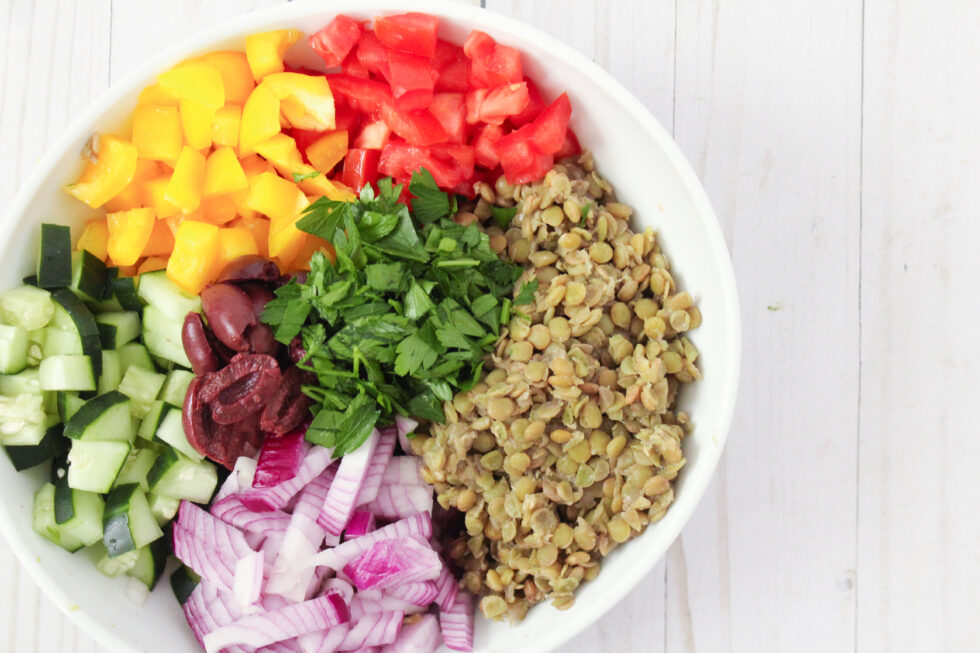 Gluten Free Mediterranean Lentil Salad

Enjoy this gluten-free Mediterranean lentil salad as a refreshing side dish for your next barbeque or as your next lunch. Feel free to add grilled chicken to make it more protein-packed.
What You Need
Salad
1 cup uncooked green lentils, or 2 ½ cups cooked 

1 cup diced cucumbers

1 cup quartered cherry tomatoes

1 cup chopped yellow bell peppers

¼ cup diced red onion

¼ cups chopped parsley

¼ cup chopped kalamata olives 

⅓ cup crumbled feta
Vinaigrette
1 ½  tbsp olive oil

1 tbsp red wine vinegar

1 tbsp lemon juice, or fresh lemon

2 tsp dijon mustard

1 tsp honey

1 tsp oregano

Salt and pepper to taste
 How It's Made:
Cook lentils per instructions on bag or box and let lentils cool in a serving bowl

Chop and dice all other ingredients for the salad, set aside.

Whisk together ingredient for the vinaigrette in a small bowl

Add in all salad ingredients to the lentils and mix.

Add vinaigrette, and mix well until combined. 

Add salt and pepper to taste

Cover and refrigerate until ready to serve
Calories 188
Total Fat 7g
Chol 0mg
Protein 6g
Sodium 184mg
Total Carbs 24g
Fiber 7g
Sugars 8g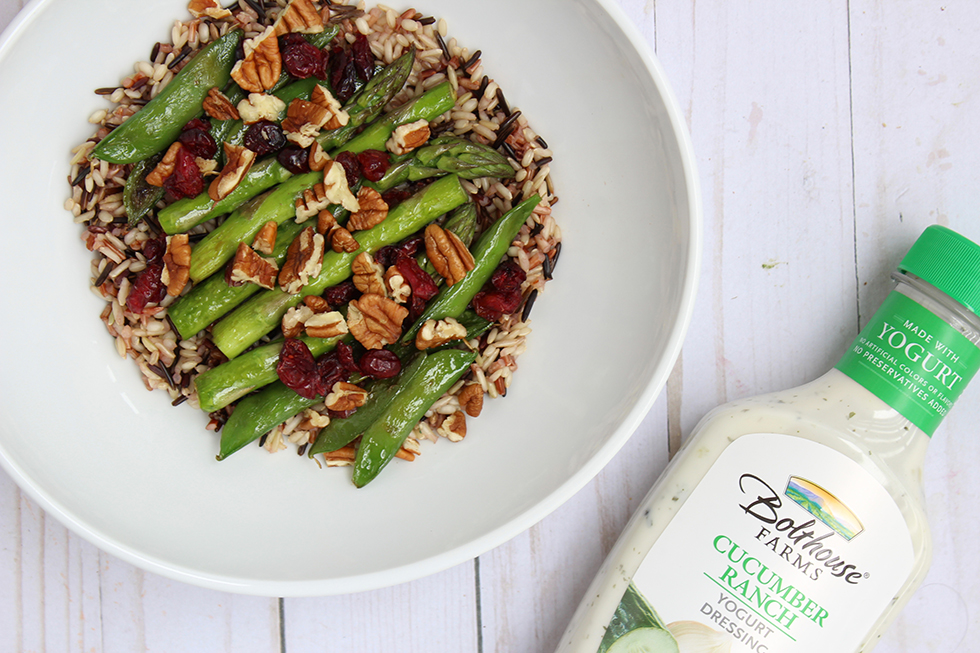 Ready to Start Shopping?
Get everything you need online!
Shop Online