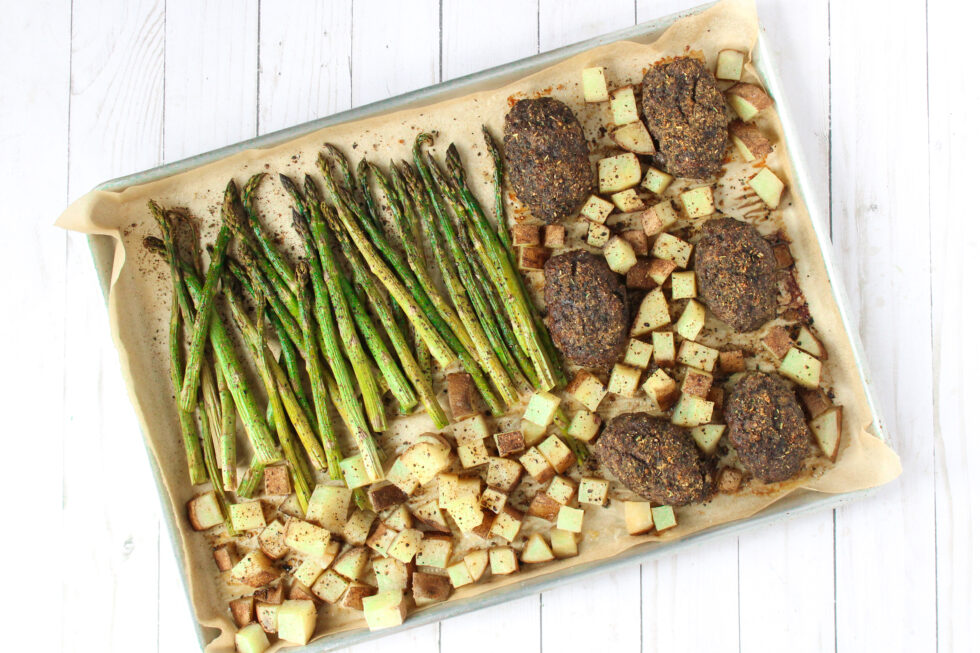 1 sheet pan – Mini Meatloaf, Potatoes and Asparagus

Go ahead and file this under the 1-sheet pan wonders that you'll be sure to use with your family in a pinch.
What You Need
1 bunch Asparagus

2 medium russet potatoes

1 lb Ground beef

4 Tbsp. italian seasoning

2 Tbsp. garlic powder

Salt and pepper as desired
 How It's Made:
Preheat oven to 350

Combine ground beef, italian seasoning, garlic powder, salt, and pepper and mix

Shape in 3 oz log shapes

Place on pan and cook for 10 minutes

Chop off the ends of asparagus 

Dice potatoes in ½ inch cubes

Pull out pan and place asparagus, and potatoes

Continue cooking for 25 minutes

Check for doneness by testing internal temperature of meat measures 165 degrees
Calories 179
Total Fat 7g
Protein 17g
Sodium 51mg
Fiber 1.5g
Sugars 1g
Ready to Start Shopping?
Get everything you need!