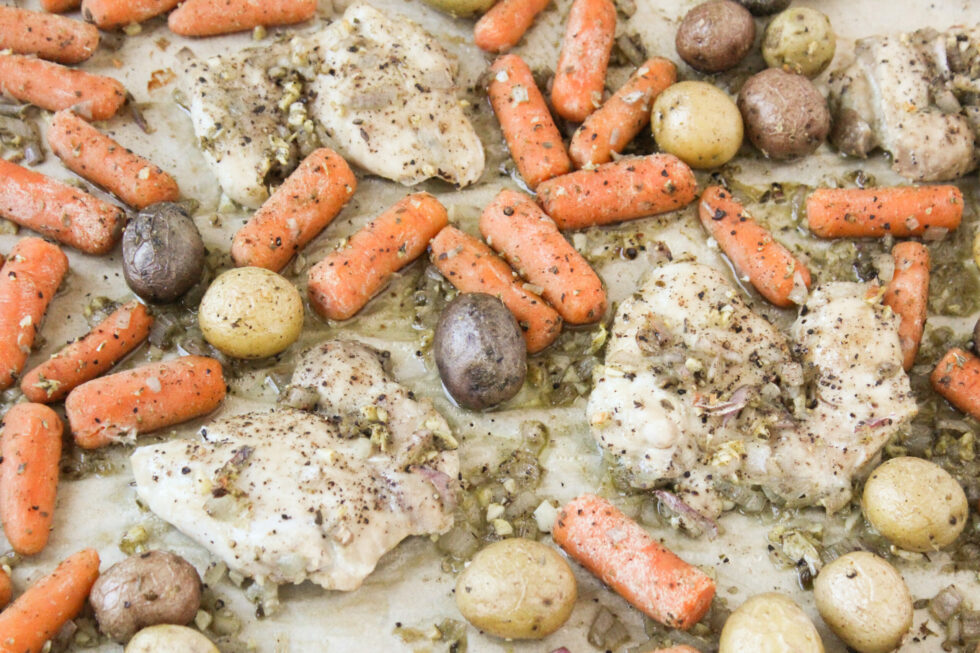 1 Sheet Pan Roasted Chicken Thighs, Baby Potatoes and Carrots

1-sheet pan and 4 main ingredients and a couple of spices is an excellent way to get dinner on the table in no time. These warm fall flavors have us cozying up to the table already.
What You Need
1 lb Chicken thighs
1 lb Baby carrots
1 lb Baby potatoes
1 shallot
3 cloves Garlic
1 tsp Oregano
1 tsp Thyme
Salt and pepper to taste
 How It's Made:
Preheat oven to 350 degrees

Mince garlic

Dice shallot

On a sheet pan mix all of the ingredients together and spread around the pan to where it's in a thin layer

Bake for 30 minutes
Calories 353
Total Fat 10g
Cholesterol 153mg
Sodium 195mg
Carbohydrates 35g
Fiber 6g
Sugar 10g
Protein 32g
Ready to Start Shopping?
Get everything you need online!
Shop Online