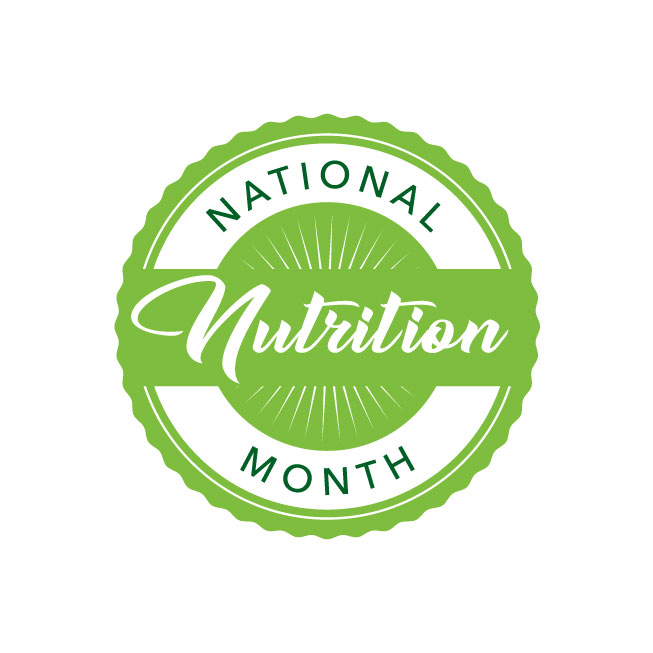 2023 National Nutrition Month

Since 1973, National Nutrition Month has promoted healthful behaviors through food, nutrition, and physical activity. We are all about helping you reach your food and nutrition goals by providing you and your family with nutritious food options throughout the store. This year's theme is "Fuel for the Future!" 

Here are 4 different ways we choose to fuel our future in 2023!

Nuts and seeds are a nutritious source of plant proteins, fats, and fiber! They provide us with antioxidants, vitamin E and B vitamins, iron, potassium, zinc, and more. They also help lower cholesterol to keep our hearts healthy. We can eat them alone, with desserts, on a charcuterie board, baked in bread, or cook them in our dishes. We recommend trying these favorites: almonds, cashews, pistachios, pumpkin seeds, flax seeds, and sunflower seeds.

All grains are a staple in our diets. They provide us with iron, magnesium, fiber as well as multiple B vitamins, such as folate and thiamine. Although rice, pasta, bread, and corn are great grains, we're encouraging you to broaden your horizons and incorporate other grains into your daily meals. Quinoa, farro, and couscous can be enjoyed hot as an alternative to rice, or cold in a salad. Some people like their grits sweet, while others like them savory, whichever way you prefer, they are great to add to your breakfast in the morning. Oatmeal is an absolute breakfast classic that can be served, with fruit, cold or hot for breakfast, or even as a sweet dessert! 

Fatty fish is the next food on our radar. These fish supply us with omega-3 fatty acids which are great for heart health and lowering inflammation in the body.This protein is also a great source of vitamin D, calcium, magnesium, and potassium. We encourage consuming at least 2 servings of fish a week to soak in the benefits of fish. Some of our favorite fish to eat include barramundi, sardines, salmon, saltfish or cod, and tuna. 

All vegetables are great to eat, but this month we're going to focus on leafy greens! Leafy greens are packed with fiber, and vitamins K, E, A, and C! They can be enjoyed in many ways. Our favorite leafy greens include cabbage, kale, collard greens, spinach, broccoli, endive, and bok choy!

What foods will you choose to fuel your future?