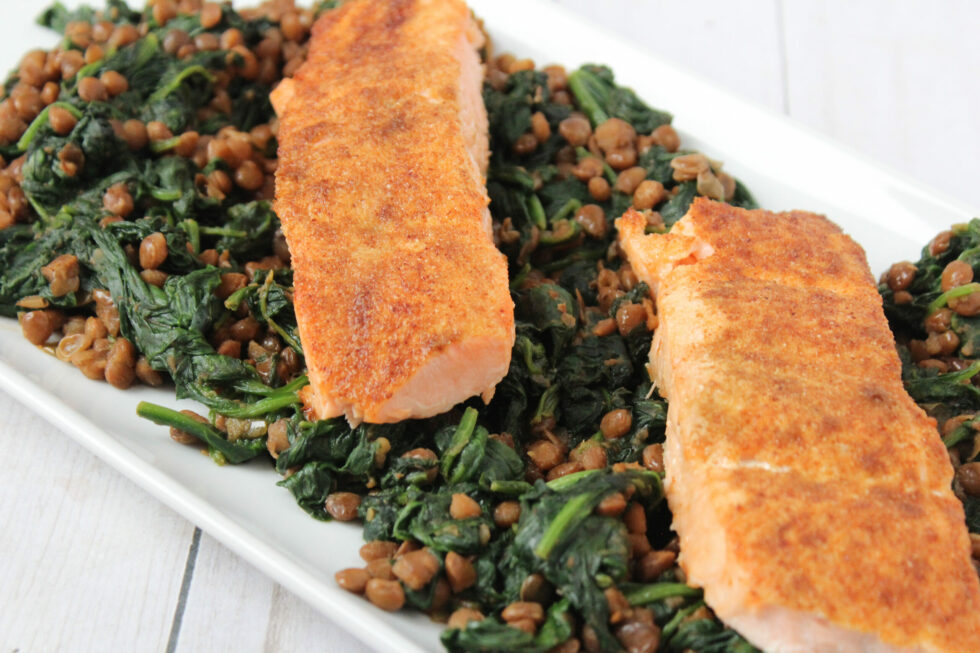 Air Fryer Salmon With Spinach And Lentils

From prep to on the table this 3 ingredient, along with a few additional spices, takes 15 minutes total time. Sign us up for this one a week for sure!
What You Need
1 lb. salmon
½ Tbsp. Olive Oil
1 tsp. Garlic Powder
½ tsp. Paprika
½ tsp. Cumin
1, 10 oz. pkg. Spinach
1 pkg Fillios peruvian lentils
 How It's Made:
Season salmon with oil and spices

In a large pan over medium-high heat place in half the spinach and wilt

Set air fryer to 390 degrees for 9 minutes and set the set the salmon in and go 

Place the other half of the spinach in the pan to wilt

Once all the spinach is wilted dump the lentils in to mix
Calories 288
Total Fat 11g
Cholesterol 57mg
Sodium 293mg
Carbohydrates 16g
Fiber 4g
Sugar 1g
Protein 30g
Ready to Start Shopping?
Get everything you need online!
Shop Online