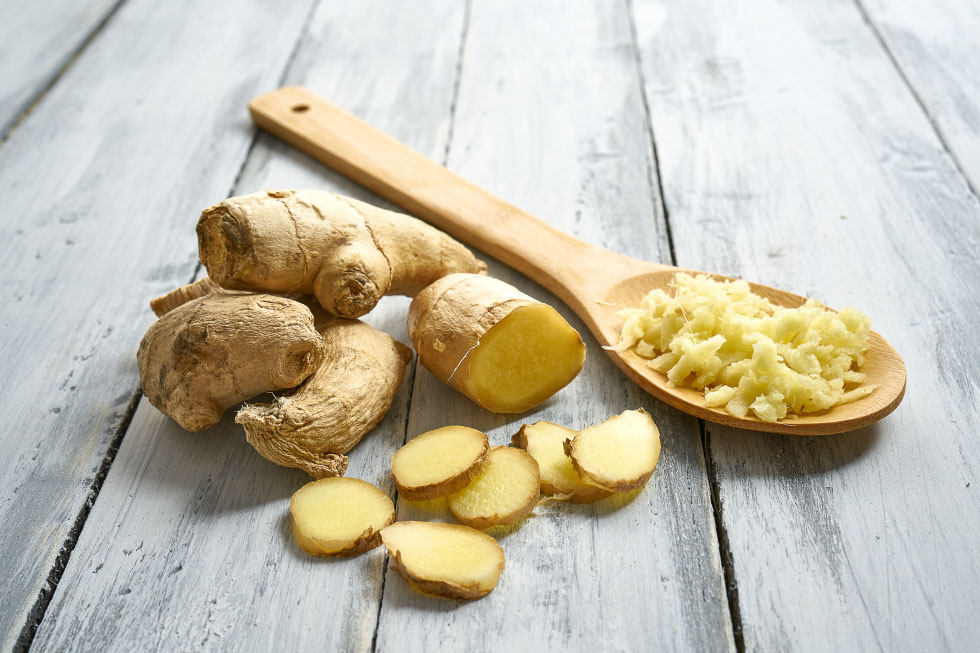 All Things Ginger

Ginger is one of those ingredients that is underutilized in the western diet and very much the opposite in quite a few others. It is a spice that is actually a root and not the flowering portion of the plant. The most common type is yellow ginger but there are many others. It's flavor profile lends itself to an interesting profile of a warming sensation, a few citrus notes, earthy and maybe soapy. It's hard to substitute this ingredient but you could try a blend of nutmeg, cinnamon, and allspice if you weren't able to run to the store. You can use this flavorful ingredient in everything from sweet to savory dishes, in cakes to tea to savory sauces. It's totally up to you! 

This powerful little ingredient has quite a few medicinal properties in Asian medicine treating everything from nausea, joint pain, menstrual cramps, upset stomach, cold and flu symptoms and the list seems to go on. You can find this spice in the spice aisle, produce section, in the living well supplements area as a powder or pill. If you are thinking about taking ginger it's important to talk with your doctor before supplementing it. 

Looking for a few fun ways to add ginger to your dishes? We've got you covered with these three recipes:
Ready to Start Shopping?
Get everything you need online!
Shop Online