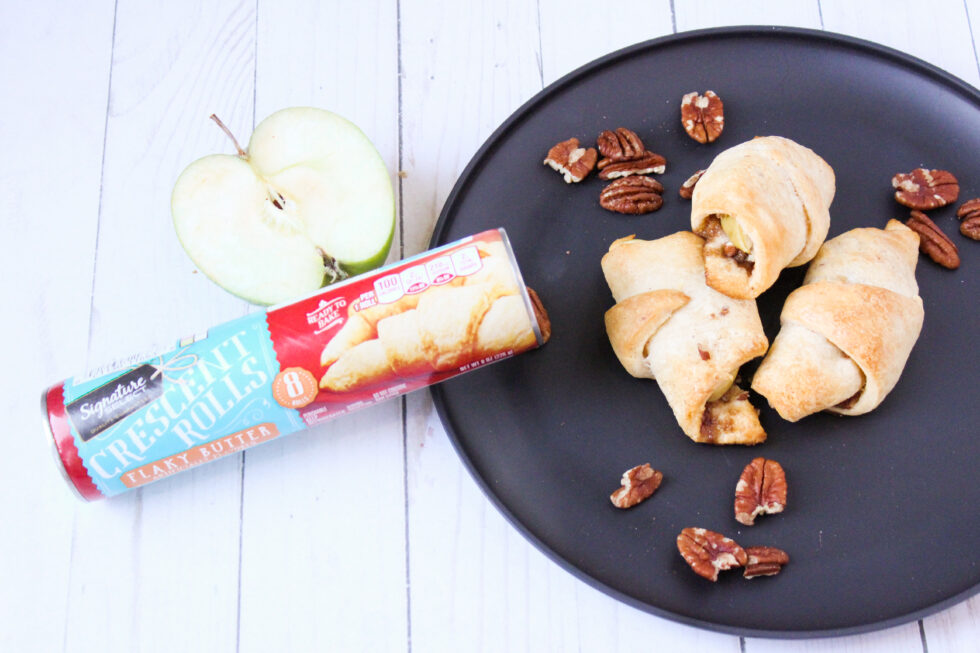 Apple Cinnamon Croissant Rolls

The perfect way to start or end the day these little apple pie roll ups are indulgent tasting with a pop of fresh acidity from the green apple.
What You Need
½ large Green apples

2 tsp. Apple pie spice

1.5 Tbsp Brown sugar

⅛ c. chopped Pecans

1 Canned croissant rolls

½ Tbsp. Cream
 How It's Made:
Preheat oven to 375

Chop pecans and add to a bowl

Add brown sugar and apple pie spice to bowl and mix

Roll croissants out flat and top them with mixture and a slice of apple and roll them up

Place a piece of parchment paper on a cookie sheet and place the rolled up croissant evenly apart

Brush the tops with cream

Bake for 13 minutes
Calories 238
Total Fat 11g
Protein 4g
Sodium 372mg
Fiber 2g
Sugars 7g
Ready to Start Shopping?
Get everything you need online!
Shop Online