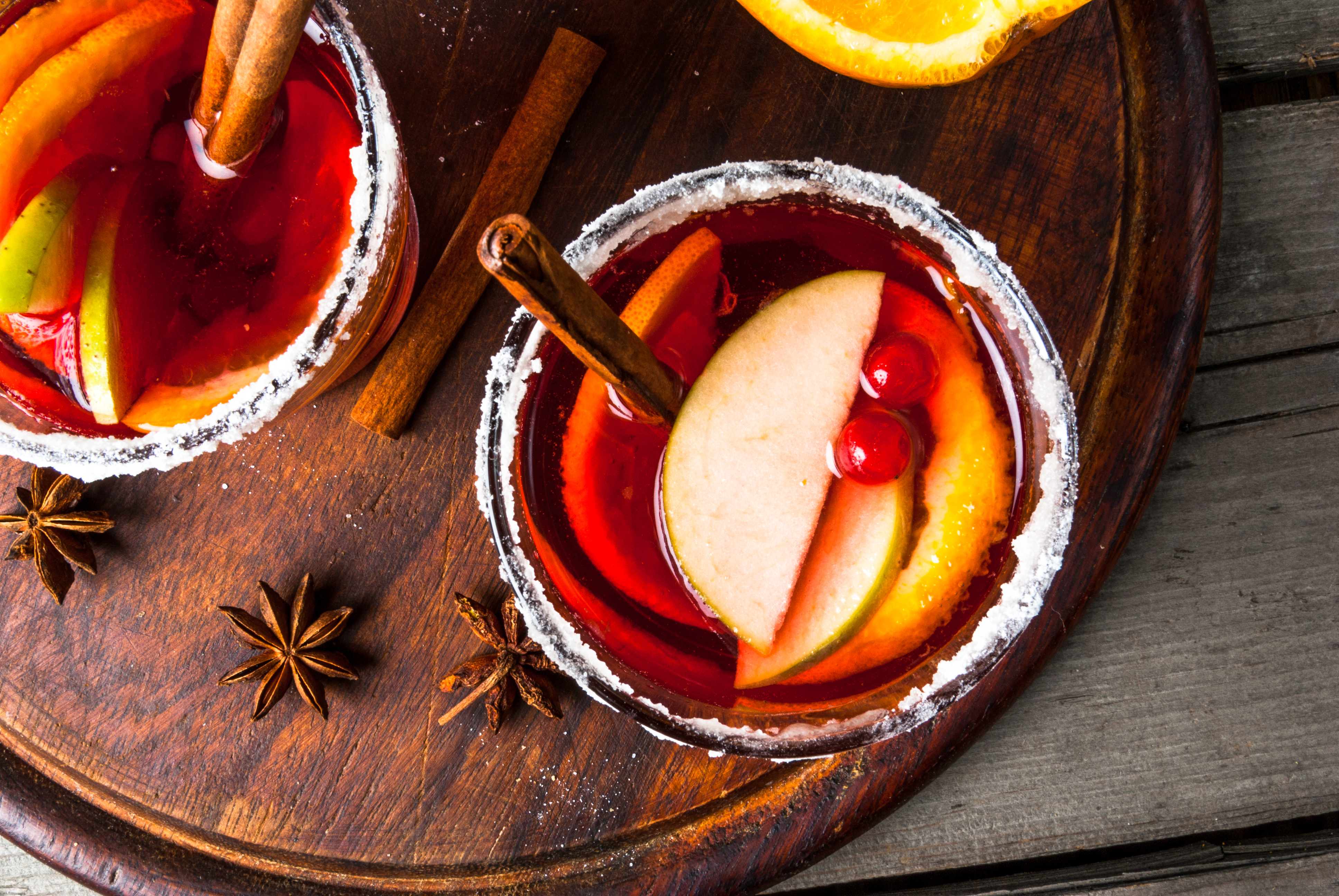 Apple-Ginger Kombucha Sangria

Treat yourself to a refreshing tonic that packs the flavors of fall in every sip. Stir up a batch for a cozy night in or pair alongside roasted nuts and dark chocolate the next time you're entertaining. With notes of fruit, fall spice, and the added bonus of antioxidants, we promise it will be love at first glass.
What You Need:
1 bottle Sauvignon Blanc (or sweet wine if you prefer)

3 honeycrisp apples, sliced

2 oranges, sliced into rounds

Whole cloves

2 cinnamon sticks

1 cup of fresh or frozen cranberries

1/2 cup of pure cranberry juice, no sweetener added

1 cup of apple cider, no sweetener added

1/4 cup of brandy

1 bottles of Buddha's Brew® ginger kombucha
 How It's Made:
With a toothpick, poke holes in outside of orange slices and fill with cloves (make sure they're really in there).

In a bowl or pitcher, combine all ingredients except kombucha and stir until honey is dissolved.

Set bowl/pitcher in fridge overnight so fruits can absorb mixture.

Serve mixture and fruit in a glass, top with your choice of kombucha, and garnish as desired.
Calories 180
Total Fat 0g
Chol 0mg
Protein 0g
Sodium 10mg
Total Carbs 20g
Fiber 3g
Sugars 17g
Ready to Start Shopping?
Get everything you need to make our Cran-Apple-Ginger Kombucha Sangria online or in-store!
Shop Online
Find My Store
Ready for a Second Helping of Health and Wellness?
Download our quarterly guide for an exclusive taste of the latest health and wellness trends, brought to you by Market Street's in-house nutrition experts.