Apple Pear Salad with Honey Poppyseed Dressing

Salads are an easy way to add another vegetable to your routine by making it a part of the meal or the whole meal. Salad is no longer just a bowl of lettuce but a mood! You can add any twist of flavors to create your perfect accompaniment. This salad uses a seasonal fruit that pairs amazing with blue cheese.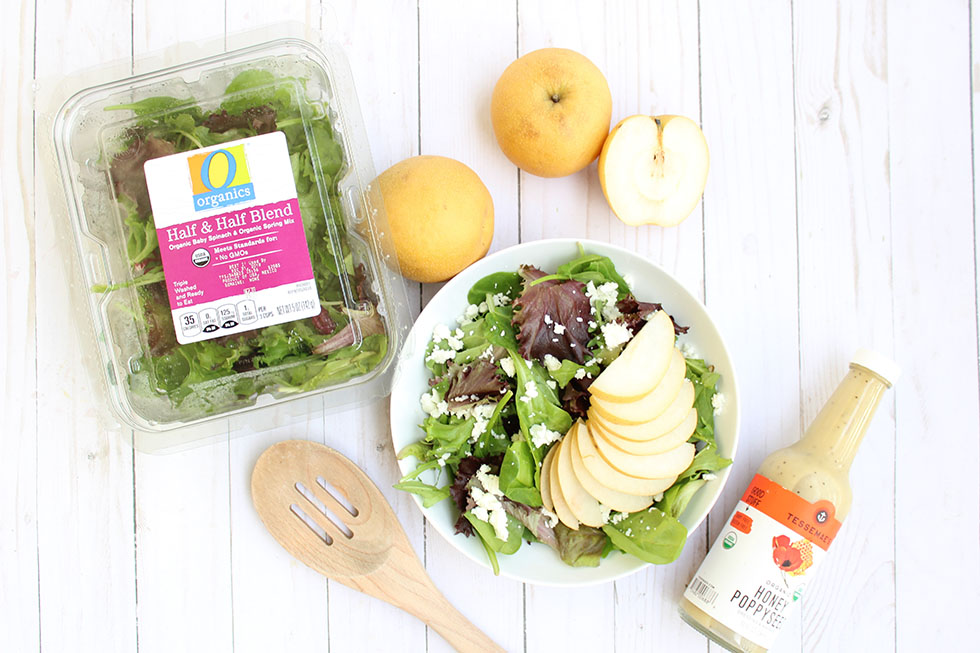 Directions
Put lettuce in large serving bowl and sprinkle on feta cheese.
Slice pear and layer on top. Drizzle on dressing.
Serves 4.
Nutrition: Calories 161.5, Carbohydrates 8.5 g, Sugar 5.5 g, Fiber 1.5 g, Protein 5.25 g, Fat 12 g, Cholesterol 25 mg, Sodium 416 mg.