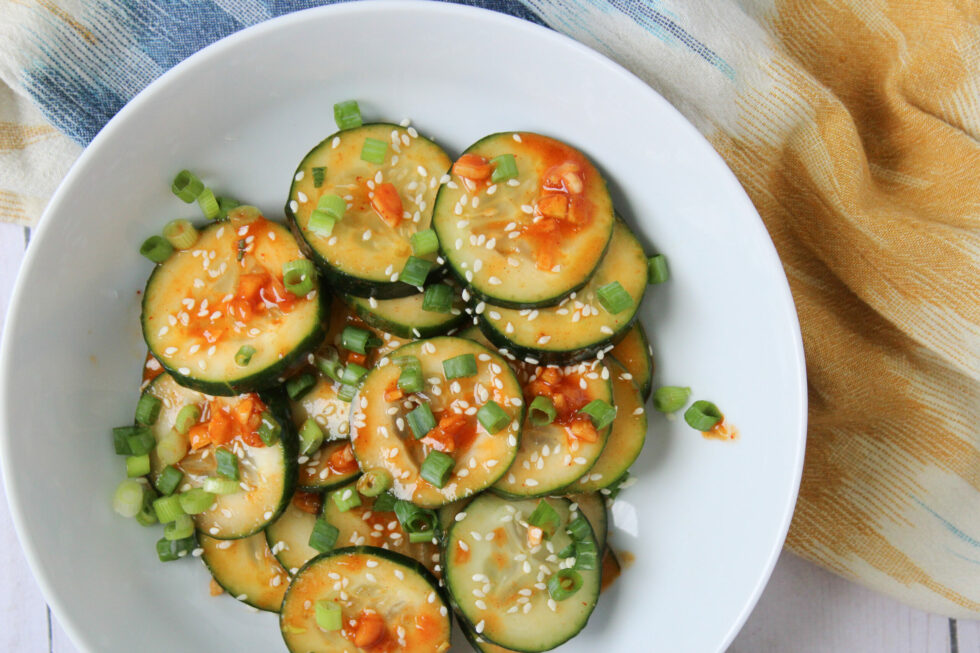 Asian Cucumber Salad

Lighten up your next bbq with this side dish. If you want similar flavors flowing through your dishes, mix equal parts BBQ sauce and Gochujang paste together to use as a sauce or baste it.
What You Need
2 Cucumbers
2 Green onions sliced
2 clove Garlic
1 Tsp. Gochujang paste
1 Tbsp. sesame oil
1 tsp. coconut aminos
½ tsp. Local Texas Honey
Salt and Pepper as desired
Optional garnish: sesame seeds
 How It's Made:
Slice cucumbers in coins and then in half

Slice scallions about ¼ inch thick

Mince garlic

In a large bowl combine garlic, gochujang paste, sesame oil, coconut aminos, honey and whisk until incorporated

Add in cucumbers and toss to combine

Garnish with green onions and sesame seeds
Calories 44
Total Fat 3g
Cholesterol 0mg
Sodium 43mg
Carbohydrates 6g
Fiber 1g
Sugar 3g
Protein 1g
Ready to Start Shopping?
Get everything you need online!
Shop Online