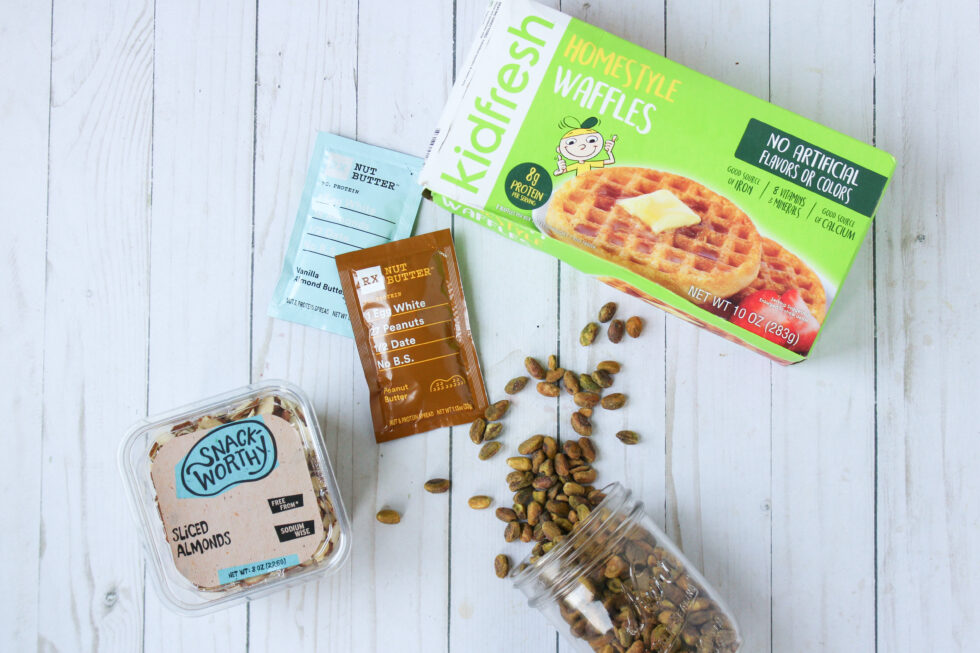 Back to school Breakfast Must Haves

It's about that time again and this school year is looking very different and of course has some unique challenges up its sleeve.  So in efforts to help start your day and school year off on the right foot we've compiled a few of our breakfast must-haves!
Frozen waffles

They are quick to pop into the microwave or toaster and their little squares are perfect to catch peanut butter, fruit. Some brands we like are Kodiak Cakes, Van's Multigrain, and KidFresh.

Tortillas

Wrap up your next breakfast creation with a whole wheat, high fiber tortilla be it filled with eggs, veggies and sausage, banana and peanut butter or even dipped into greek yogurt with berries. Some brands we like are La Tortilla Factory, Mission Carb Aware and Ezekial 4:9.

Single serve nut butters

Great for in the car breakfast where kids can top a muffin with a rich source of fat and protein to help keep breakfast a balanced choice. Some brands we like are RX, Justin's and Sunbutter.

Trail Mix

Make your own this year by having individual bags ready to be mixed in with yogurt or eaten straight out of the bag as a snack. Our favorite is to choose a whole grain cereal, nut, and dried fruit to pack in fiber and protein.

Squeeze Pouches

Look at the ingredients to make sure it's simple ingredients with little to no added sugars. Some brands we like are Go-Go Squeeze, Fuel For Fire, and Munk Pack Oatmeal Packs.