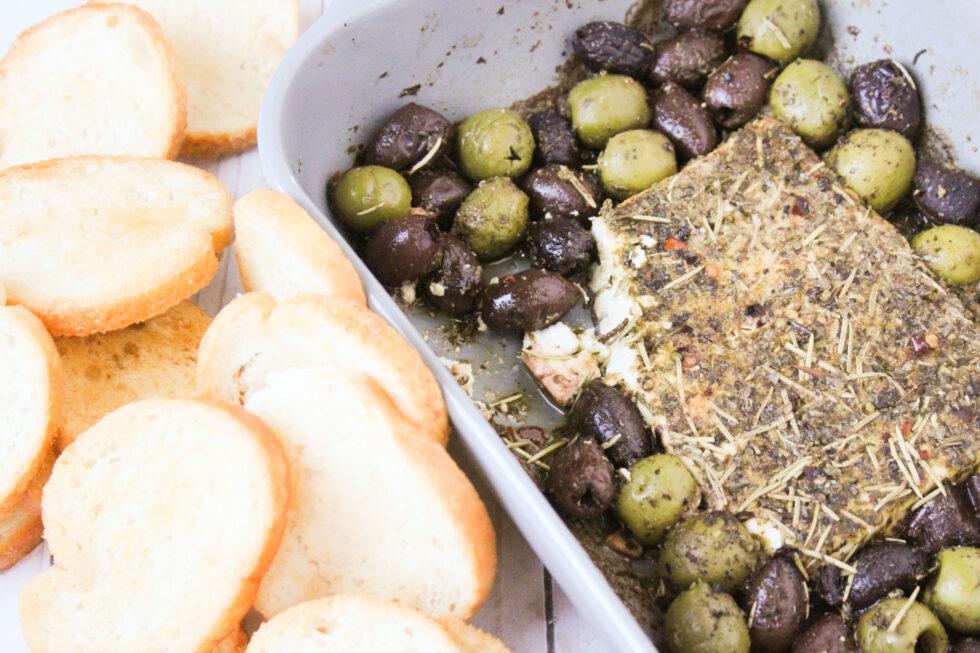 Baked Feta

Easy appetizers are on our list of necessary items during the holidays. You've got so many things vying for your attention so be intentional with how you're filling your plate. Use carrot chips, celery, lower carb crackers, or our bakery's indulgent toasted and buttered crostinis for a tasty, easy and beautiful appetizer.
What You Need
1, 6oz Block Feta
¼ c. Olive Oil
1 tsp. Oregano
1 tsp. Parsley
1 tsp. Rosemary
1 tsp. Thyme
½ tsp. Garlic Powder
¼ tsp. Red Pepper Flakes
¼ tsp. Cracked Black Pepper
½ c. Castelvetrano Olives
½ c. Kalamata Olives
 How It's Made:
Preheat oven to 400 degrees

In small baking dish place the block of feta in the center

Add the olives around the block of feta

Sprinkle off the olive oil and all additional seasonings

Bake for 20-30 minutes
Calories 185
Total Fat 18g
Cholesterol 19mg
Sodium 540mg
Carbohydrates 4g
Fiber 1g
Sugar 0g
Protein 3g
Ready to Start Shopping?
Get everything you need online!
Shop Online