Ball Jar Easter Centerpiece

Beautiful, quick, and festive centerpieces don't have to be challenging to DIY. In fact we have the perfect solution with our beautiful floral department. This will make 1 large, 3 medium or 6 small arrangements that you can decorate your home with depending on the vase. We chose to use mason jars (the small arrangement size) so that the whole table could enjoy the cuteness.
What You Need
6 Ball mason jars

6 empty spice jars

2 bunches (6 stems) white hydrangeas

2 bunches (1 light purple, 1 dark purple) tulips

1 Green Easter Grass

2 Pkgs blue peeps

3 Pkgs Easter colored M&Ms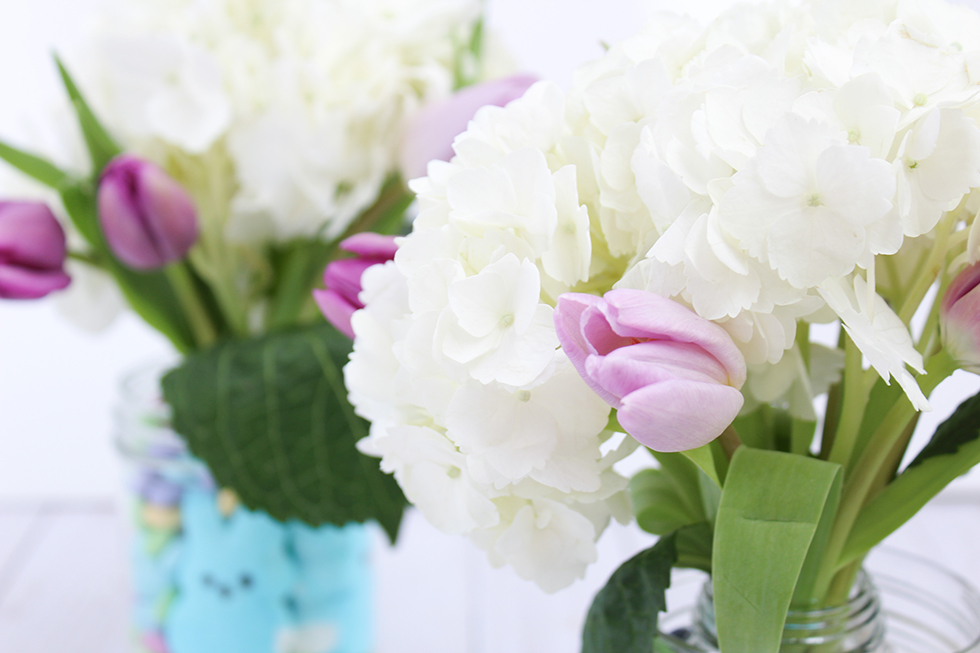 How It's Made:
Trim all flowers to desired height and place in spice jars (1 hydrangea stem and 2-5 tulip stems).
Place grass on the bottom of the large mason jar.
Place spice jar within the mason jar.
Place two peeps side by side and sprinkle M&Ms between and all around them without getting in the water of the spice jar.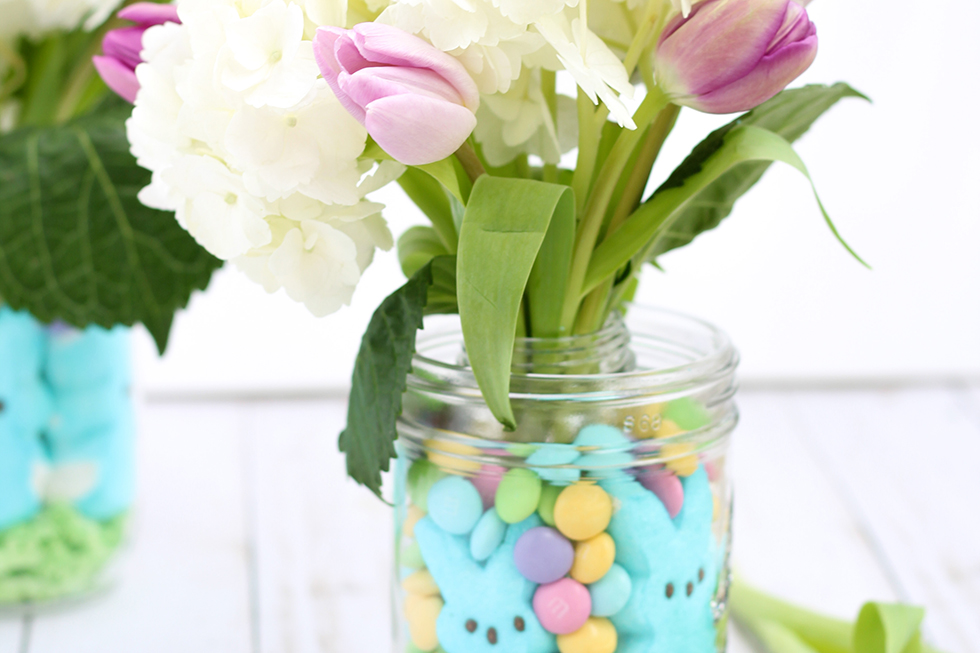 Ready to Start Shopping?
Get everything you need online!
Shop Online