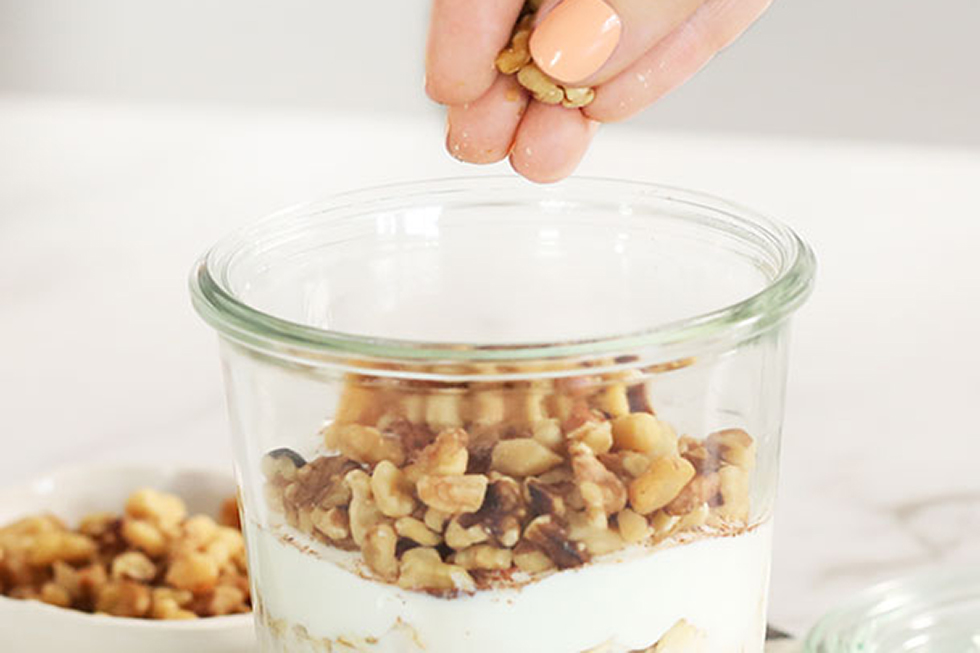 Banana Nut Overnight Oats

Grab your Quaker oats and make this Banana Nut Overnight Oats recipe before you go to bed, to wake up to a delicious breakfast. Recipe courtesy of Quaker.
 How It's Made:
Add Quaker Oats to your container of choice and pour in milk. Layer Greek yogurt, bananas, honey, ground cinnamon, nutmeg, vanilla on top and sprinkle with walnuts. Refrigerate overnight and enjoy in the morning. Let steep for at least 8 hours in a refrigerator 40° F or colder. Best to eat within 24 hours.
Ready to Start Shopping?
Get everything you need to make these delicious Banana Nut Overnight Oats online!
Shop Online