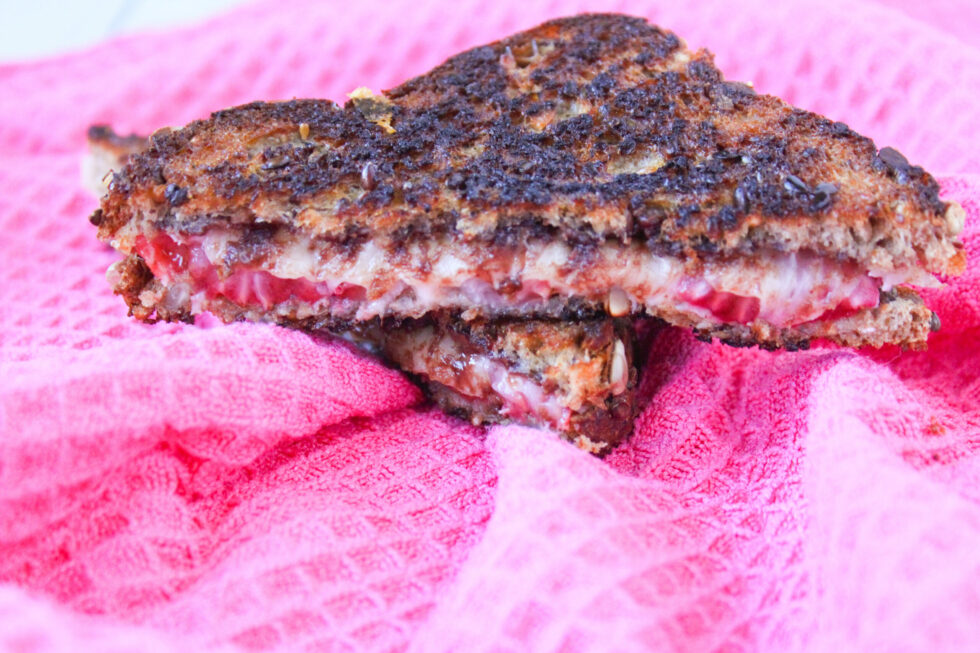 Berry Grilled Cheese

It's National Grilled Cheese Day and we're here for this childhood staple. We're putting a sweet twist on it this time and definitely think you should try it. With berries in season and getting the most for your produce dollar is at the top of your list, give this a shot!
What You Need
1 Tbsp. Chocolate Peanut Butter (our favorite is 'Peanut Butter Dark Chocolate Dreams')
1 Hennings Strawberry Cheddar (or blueberry since it's seasonal)(or a regular cheddar will work just fine)
1 Strawberry
2 Slices Dave's Killer Bread
1 Tbsp. Butter
 How It's Made:
Slice strawberry thinly to cover the surface of the bread

Grate the cheese

Butter both outsides of the bread

Spread peanut butter on the opposite side of on one of the slices of bread

In a small pan over medium heat, place the buttered side down with the peanut butter on it

Place the grated cheese next

Place the strawberry slices on top of the cheese

Place the final piece of the bread on top with the butter side facing up

Flip after 3-4 minutes, depending on desired char level

Take off the pan after another 4 minutes
Calories 533
Total Fat 35g
Cholesterol 31mg
Sodium 327mg
Carbohydrates 40g
Fiber 6g
Sugar 13g
Protein 19g
Ready to Start Shopping?
Get everything you need online!
Shop Online