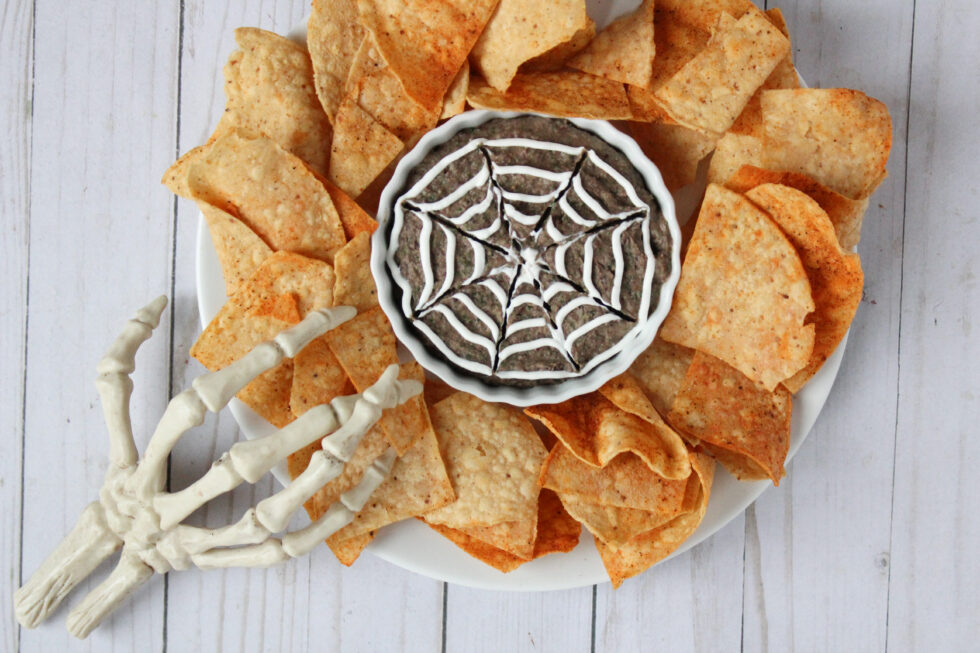 Black Bean Halloween Hummus

Elevate your party tray with Greek Yogurt weaved into a spider web. Super simple and party chic.
What You Need
2 cans low sodium black beans

1 Tbsp. dried Garlic

1 dried Cumin

½ bunch Cilantro

1 tsp. Cayenne

¼ c. Olive oil

2 Limes, juiced

Salt and pepper to taste
 How It's Made:
Add all ingredients, besides yogurt, to a food processor and combine until desired consistency (we liked ours around 2 minutes)

Spoon into a small-medium dish and create a circular flat surface

Squeeze 3-4 circles on your dip and drag toothpick from the center circle to the outer circle to create a web
Calories 169
Total Fat 7g
Protein 6g
Sodium 10mg
Fiber 5g
Sugars 1g
Ready to Start Shopping?
Get everything you need online!
Shop Online