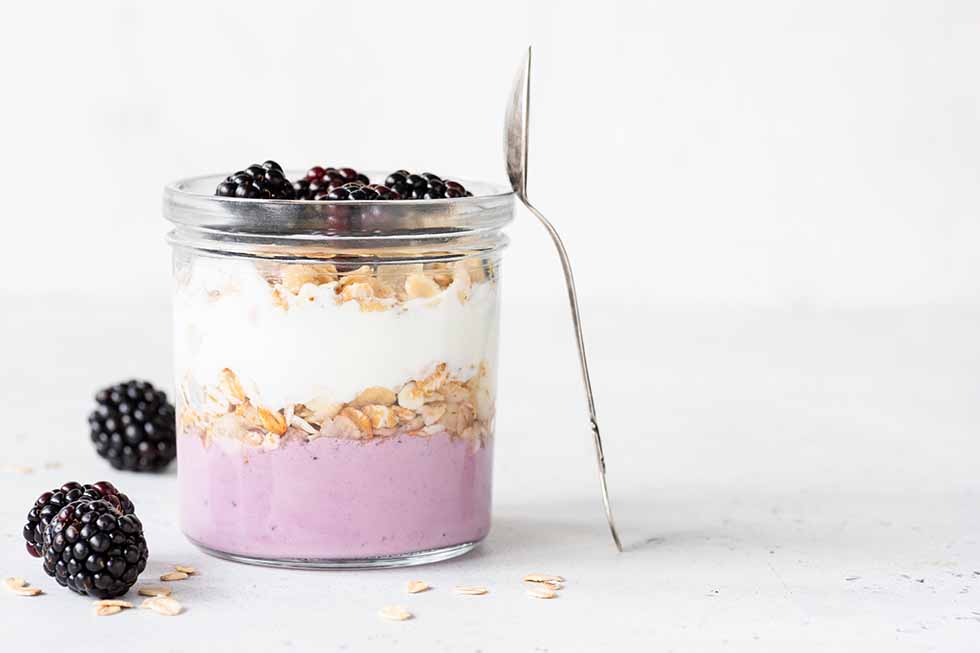 Blackberry Yogurt Parfait In A Jar

Keep it flavorfully simple with these easy and inexpensive staples – yogurt and oats!
 How It's Made:
Cook oats to desired texture.
Layer blackberry yogurt on bottom.
½ of the cooked oats on top of yogurt.
Layer on the plain greek yogurt.
Remain ½ of oats and top with fresh blackberries.
Calories 295
Total Fat 2g
Chol 10mg
Protein 17g
Sodium 50mg
Total Carbs 26g
Fiber 0g
Sugars 7g
Ready to Start Shopping?
Get everything you need online!
Shop Online