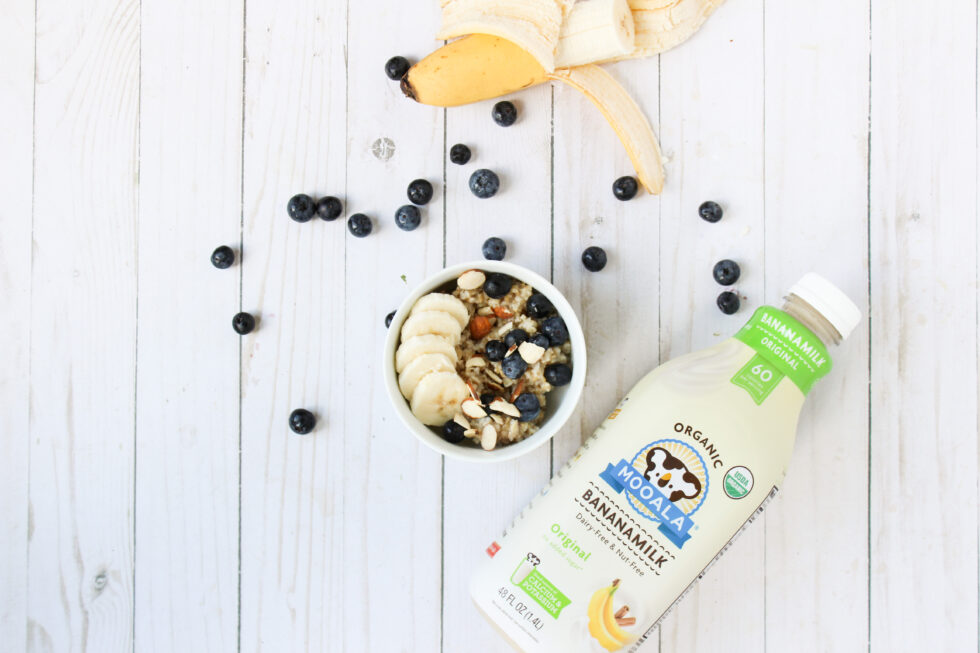 Blueberry Steel Cut Oatmeal

A bountiful bowl of oats in the summer to keep you fueled is always a hit during long summer days. Add some fresh blueberries on top for more fiber and the freshness of summer.
What You Need
1 cup Steel cut oatmeal

3 cups. Mooala banana milk

2 medium Bananas

1 c. Blueberries

½ c. Slivered Almonds
 How It's Made:
Boil banana milk

Place oatmeal in milk and let cook for 30-45 minutes for desired thickness

Serve with almonds, sliced bananas and blueberries
Calories 252
Total Fat 9g
Protein 9g
Sodium 8mg
Fiber 7g
Sugars 10g
Ready to Start Shopping?
Get everything you need online!
Shop Online