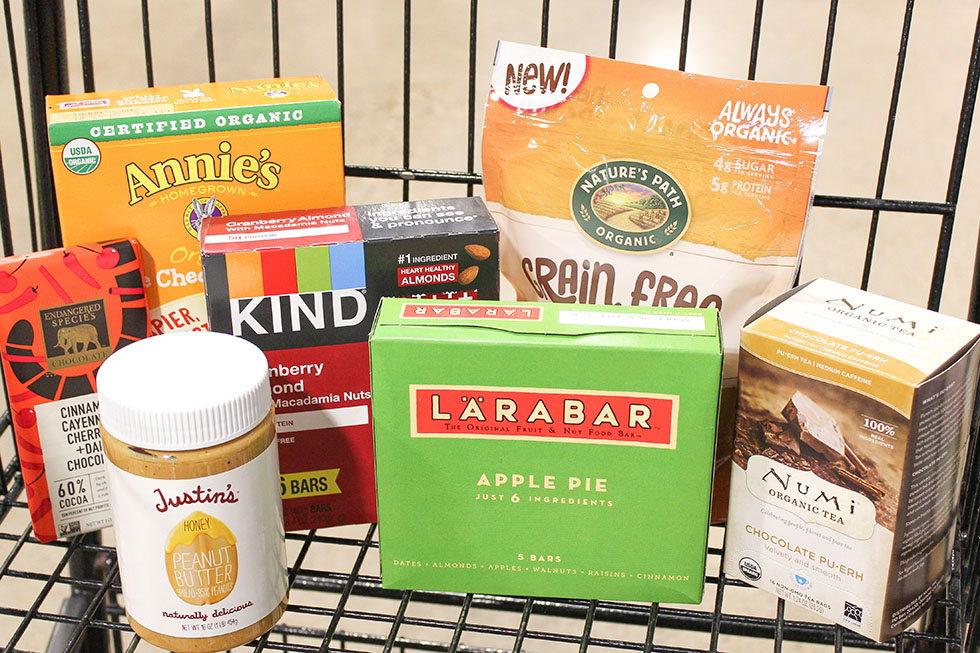 Giving Tuesday: Brands That Give Back

Giving Tuesday is a movement to create an international day of charitable giving at the beginning of the holiday season. No matter how you give, be it your time, effort, physical gift, or donation it all comes back to the act of giving. Here at the retail level we've found a few amazing brands that not only have unique stories but also a giving-back mentality year round. 
One Hope Champagne 
A portion of their proceeds benefit multiple organizations from health care, forever homes, animal shelters, meals for children, vaccines and many more.
Tupps Rising Hope Beer
A portion of the proceeds go to Susan G Komen®.
Z Alexander Brown Wine
A portion of proceeds are donated for musical classes provided for children with special needs.
KIND
Every month, the KIND Foundation supports a cause with a $10,000 grant.
Annie's Organics
They donate to organizations that protect and support both people and our planet.
Newman's Own
They donate 100% of their profits to multiple charities.
Justin's Peanut Butter
They are paying it forward to teach youth a sense of environmental stewardship, nourish communities, and support efforts that inspire others to start somewhere and keep going.
NuttZo
They donate a portion of jar proceeds to the support of orphaned children across the globe.
Dave's Killer Bread
They donate more than 300,000 loaves of bread to local food shelters and non-profit organizations. They also offer volunteer opportunities for their employee partners and families.
Larabar
They partner with 'Feeding America' to help alleviate hunger and 'Terracycle' to make recyclable products.
This Bar Saves Lives
With every bar purchased, and entire meal is donated to a child in need.
Natierra Organic Freeze Dried Fruit
Buy a bag, feed a child program in partnership with convoy of hope.
Mamma Chia Fruit Pouch
They donate 1% of their annual sales to environmental nonprofits.
Nature's Path Granola
They have an annual commitment of $2 million to organizations that believe everyone has the right to quality organic food.
The Soulfull Project
Every serving of their multi-grain hot cereal purchased, they donate a serving of their 4 grain blend to a food bank in that region.
Live Love Pop
Every bag supports a different cause! From veteran's health, hunger relief efforts, and defeating canter.
Numi Tea
They help to bring clean and safe water to farming communities around the world. Their H2OPE project has brought safe drinking water to residents of farming villages in Madagascar and India.
Tony's Chocolate
Helping to end child labor and modern slavery on cocoa farms in West Africa.
Ben and Jerry's
Funds grant money to further social justice issues, protect the environment and promote sustainable food.
Endangered Species Chocolate
They donate 10% of their net profits to an endangered species foundation.
Clean Cause
They donate half of their profits to support addiction recovery.