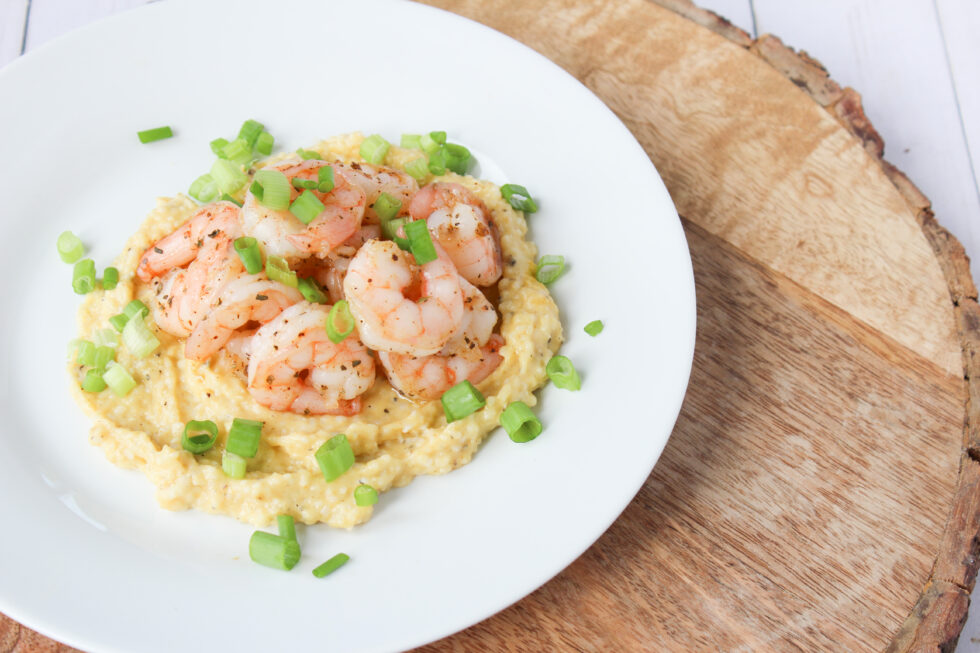 Cajun Shrimp and Pumpkin Goat Cheese Grits

Last month we created a dish for goat cheese grits that went over so well we thought it would be even better with a can of creamy pumpkin and blackened shrimp. So with a play on this sweet carolina classic we are ready again twisting it into a fall flavor fest!
What You Need
1 c. Instant Grits

4 c. Water

2 oz Goat Cheese

2 oz Parmesan Cheese

¾ c. Pumpkin Puree

Salt and pepper to taste

1 Tbsp. Butter 

1 lb. Shrimp, peeled and deveined 

3 Tbsp. Cajun Seasoning

4 Green Onions

Salt and pepper to taste
 How It's Made:
Boil water on high and add grits then reduce to medium heat and let it cook according to package directions

Once water has evaporated add in goat cheese, parmesan cheese, pumpkin puree, and salt and pepper to taste

Heat pan and melt butter

Coat shrimp with seasoning and cook in a medium-high heat saute pan for 5 minutes just until they turn pink

Divide grits into 6 portions

Garnish as desired
Calories 312
Total Fat 10g
Protein 22g
Sodium 1193mg
Fiber 2g
Sugars 1g
Ready to Start Shopping?
Get everything you need online!
Shop Online