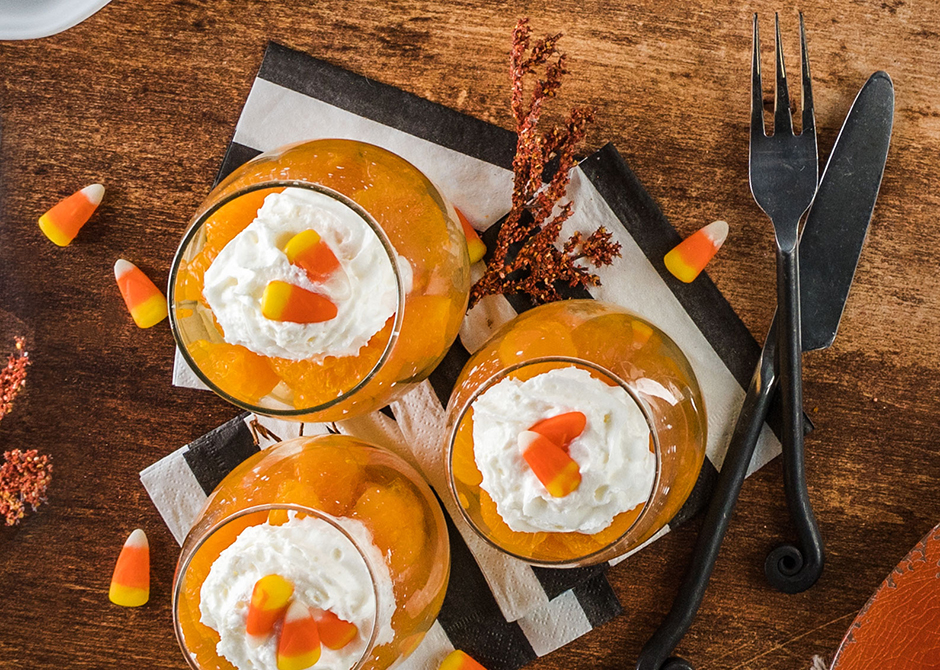 Candy Corn Parfait Potions

Calling all candy corn lovers! This festive snack only comes around once a year, so make it count with this sweet (and healthier) twist.  
What You Need:
3 (8oz) cans pineapple chunks in juice, drained

2 (11oz) cans of mandarin oranges in juice, drained

1 can of whipped cream

1 small package of candy corn

10 small mason jars
 How It's Made:
Rinse and dry each mason jar. Set aside.

Scoop 4 Tbsps of pineapple chunks into each mason jar. Evenly distribute additional pineapple, if available.

Scoop 4 Tbsps of mandarin oranges into each mason jar.  
Calories 66
Total Fat 1g
Chol 0mg
Protein 1mg
Sodium 5mg
Total Carbs 17g
Fiber 2g
Sugars 15g
Ready to Start Shopping?
Get everything you need to make our Candy Corn Parfait Potions online or in-store!
Shop Online
Find My Store
Ready for a Second Helping of Health and Wellness?
Download our quarterly guide for an exclusive taste of the latest health and wellness trends, brought to you by Market Street's in-house nutrition experts.