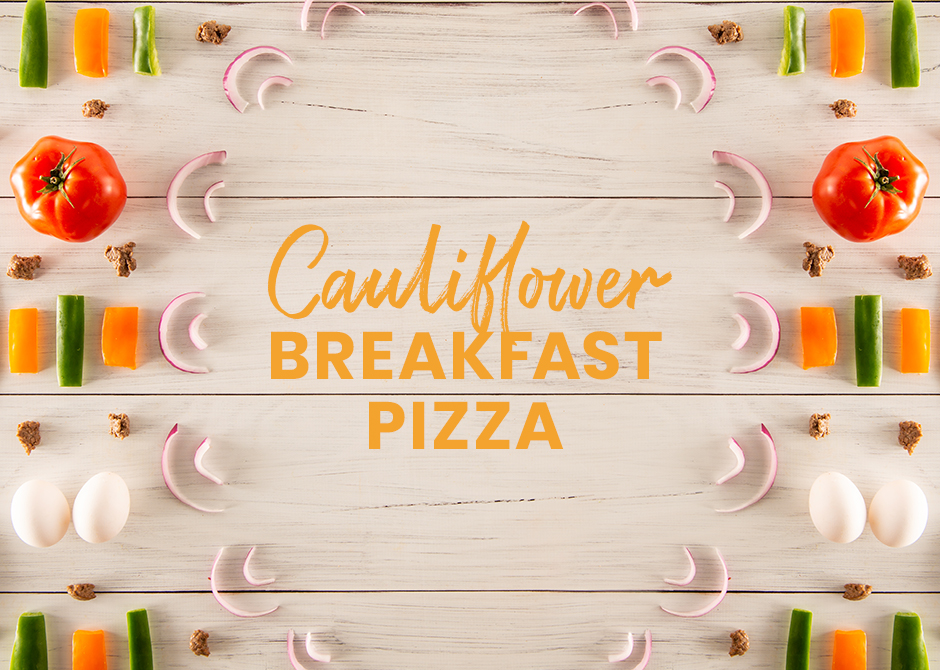 Cauliflower Breakfast Pizza

Kick off the day by keeping your pizza cravings in check with this savory breakfast recipe. With 414 calories and 26g of protein per serving, this slice will keep you full and focused without weighing you down.
1 CauliPower

Ⓡ

Crust

Cooking spray

3 extra-large eggs

2 Tbsps milk

Salt and pepper 

6 oz Jennie-OⓇ Lean Turkey Breakfast Sausage
2 oz Sargento

Ⓡ

Shredded Mozzarella Cheese

⅛  cup red onion, chopped

⅓  cup bell pepper, chopped

1 cup kale

4 slices of tomato

2 oz SargentoⓇ Shredded Mexican Style Cheese
Preheat oven to 425℉ and warm a non-stick skillet over medium heat. Once oven is heated, cook CauliPower

Ⓡ

crust for ten minutes.

Whisk eggs and milk until well combined and cook to a medium scramble. Season with salt and pepper and set aside. Cook turkey and break into medium crumbles. Drain excess fat and/or pour into bowl lined with paper towel.

Layer crust with Mozzarella cheese, kale, chopped vegetables and tomatoes. Spread eggs and turkey evenly across vegetables and top with Mexican style cheese.

Cook pizza in oven for another three minutes, monitoring crust color to prevent overcooking. Remove pizza from oven and cut into 6 slices.

Calories 414
Total Fat 20g
Chol 270mg
Protein 26g
Sodium 391mg
Total Carbs 31g
Fiber 3g
Sugars 4g

Get everything you need to make our Cauliflower Breakfast Pizza online or in-store!


Download our quarterly guide for an exclusive taste of the latest health and wellness trends, brought to you by Market Street's Registered Dietitians.