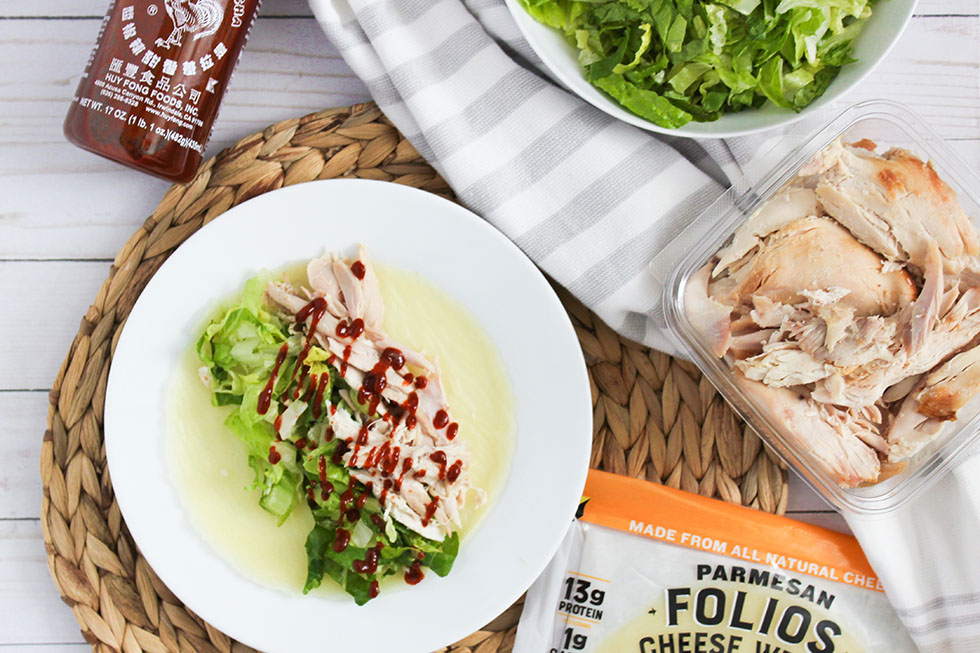 Cheesy Chicken Tacos

Dinner on the table in less than 5 minutes? Sign us up! This easy weeknight dinner recipe, Cheesy Chicken Tacos, has never been more tasty than with the featured cheese folio wraps!
Ingredients
12oz Deli pulled chicken
1 Dole salad kit
1 package Parmesan Cheese Folio Wraps
Sriracha
Directions
Build taco with cheese folio at the base.
Place 2-3 ounces of chicken  on and pack on the lettuce however much you like.
Garnish with Sriracha as desired.
Serves 4.
Nutrition: Calories 305, Carbohydrates 2 g, Sugar 0 g, Fiber 0 g, Protein 36.5 g, Fat 15 g, Cholesterol 105 mg, Sodium 742.5 mg.