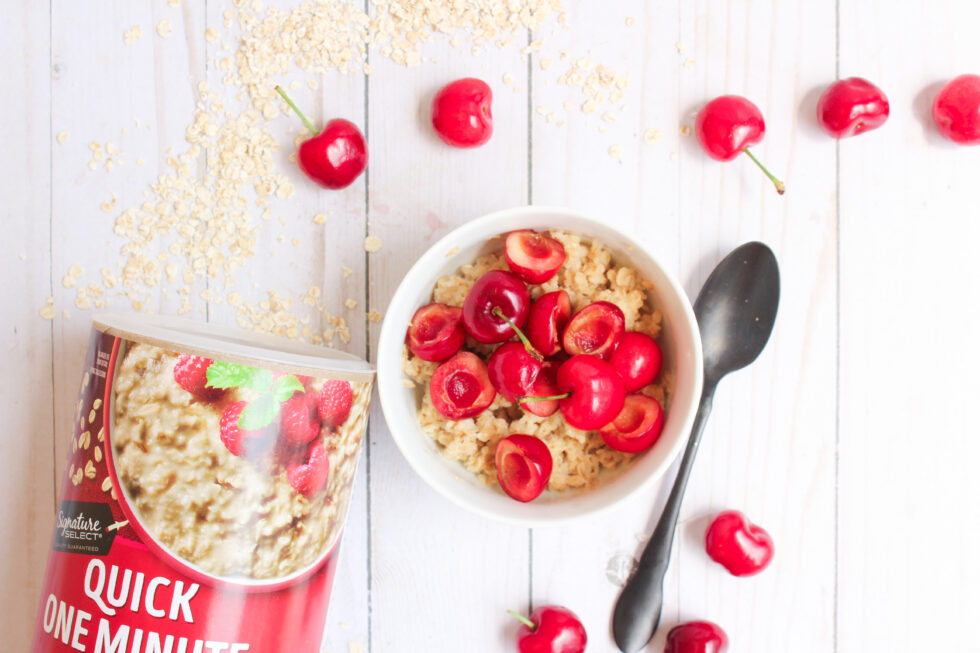 Cherry Pie Oatmeal

Simple and seasonal meals are at an all-time high right now with so many delicious foods being in season. Right now, we are especially loving all things cherry! Today lets, start off with a delicious bowl of oatmeal. Not only is it a hearty classic and heart healthy but it features our seasonal staple!
What You Need
¼ c. oats

⅓ c. water

1 tsp. Brown sugar

¼ c. cherries, pitted (fresh, frozen, or canned)

Pinch of salt
 How It's Made:
Place all ingredients in a microwave safe bowl

Microwave for 45-60 seconds

Garnish with additional cherries as desired
Calories 245
Total Fat 2g
Protein 5g
Sodium 1mg
Fiber 1g
Sugars 7g
Ready to Start Shopping?
Get everything you need online!
Shop Online