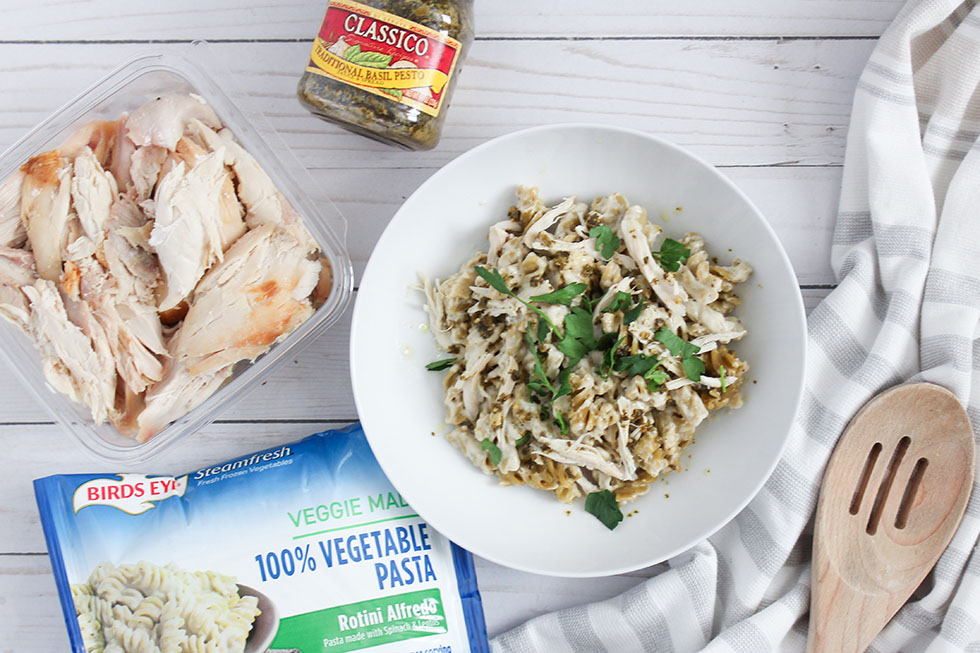 Chicken Alfredo with Veggie Pasta

Need a show stopper meal without much effort? Give this Chicken Alfredo with Veggie Pasta a boost in elegance by adding in pesto for a weeknight win!
Ingredients
3 bags Veggie Alfredo Pasta
1 pound Deli pulled chicken
3 Tbsp. classico pesto
Directions
Heat pasta in microwave according to package.
Pour pasta, shredded chicken and pesto into a bowl and combine.
Garnish with parsley as desired.
.
Serves 4.
Nutrition: Calories 505, Carbohydrates 40 g, Sugar 4 g, Fiber 4 g, Protein 48.75 g, Fat 16 g, Cholesterol 109 mg, Sodium 1061 mg.