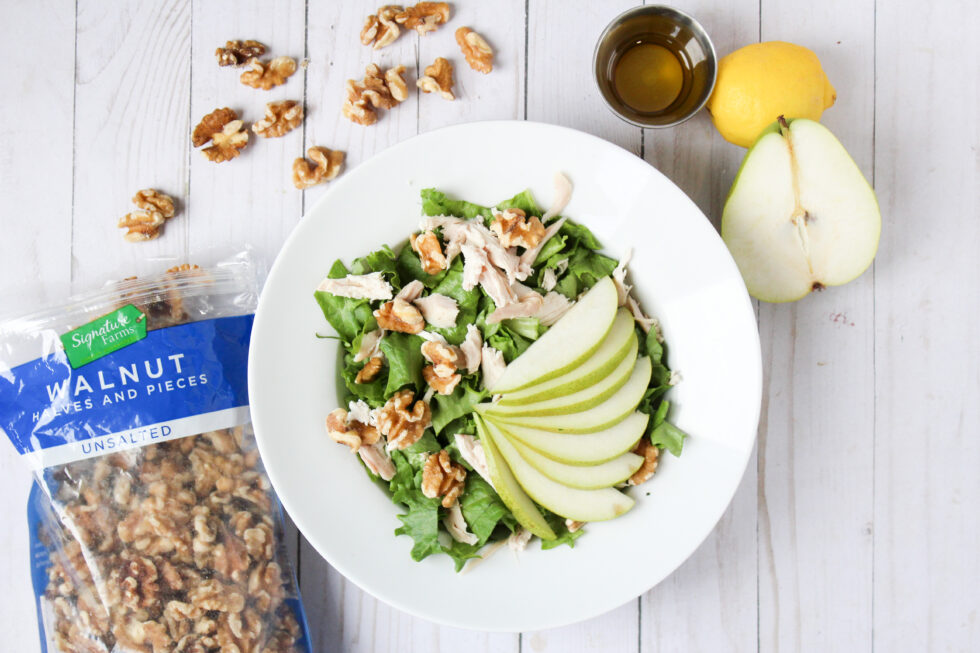 Chicken Basil Pear Salad with a Lemon Honey Dressing

Keep it breezy this labor day with this easy salad and light lemony dressing as we hold on to summer flavors for a few more weeks.
What You Need
1 lb. Pulled Rotisserie Chicken

1 medium Pear

½ c. Basil

1 head Lettuce

½ c. Walnuts

1 Lemon, juiced

3 tsp. Honey

4 Tbsp. Olive Oil
 How It's Made:
Slice pear

Tear basil in rough pieces 

Chop lettuce

Chop walnuts to desired size

Shred chicken into bite sized pieces 

Mix together lemon juice, honey and olive oil and drizzle on to salad as desired
Calories 441
Total Fat 27g
Protein 32g
Sodium 515mg
Fiber 3g
Sugars 9g
Ready to Start Shopping?
Get everything you need online!
Shop Online