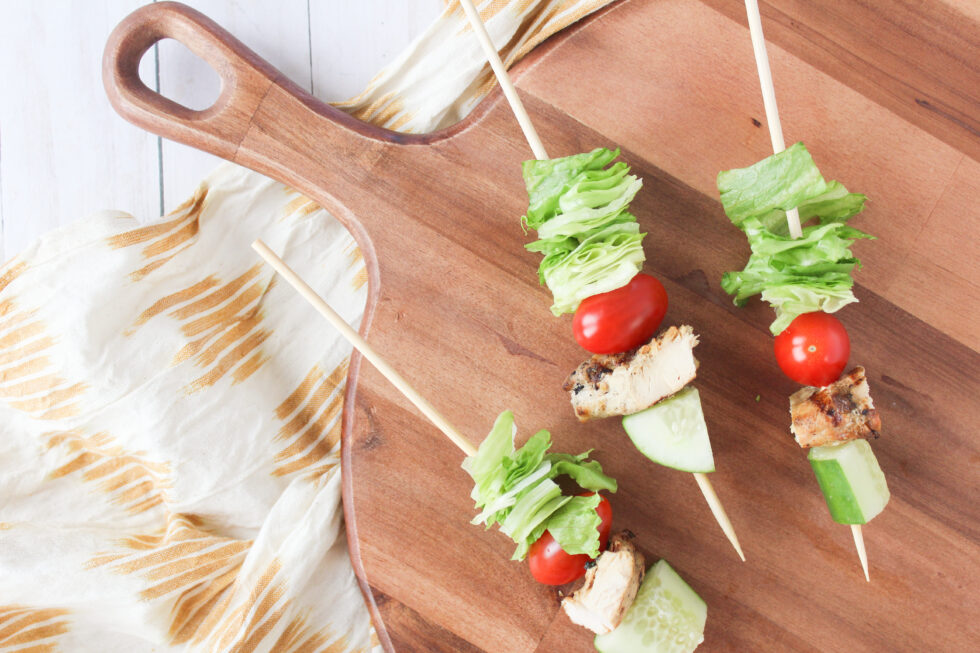 Chicken Salad On A Stick

Tailgating season is here and we couldn't be more excited! In efforts to reduce points of contact this chicken salad on a stick is a perfect way to go for less germs and a lighter calorie option for your eating pleasure.
What You Need
½ lb Chicken
1 head Iceberg lettuce
20 grape Tomatoes
1 cucumber
 How It's Made:
Grill chicken breast until internal temperature reaches 165 and let rest for 5-10 minutes

Cut in 1 inch cubes

Cut cucumber in half inch coins and then in thirds

Skewer a piece of chicken, a tomato and cucumber together

Optional: serve with your choice of dipping sauce on the side
Calories 20
Total Fat 0g
Protein 3g
Sodium 15mg
Fiber 0.5g
Carbohydrates 2g
Ready to Start Shopping?
Get everything you need online!
Shop Online