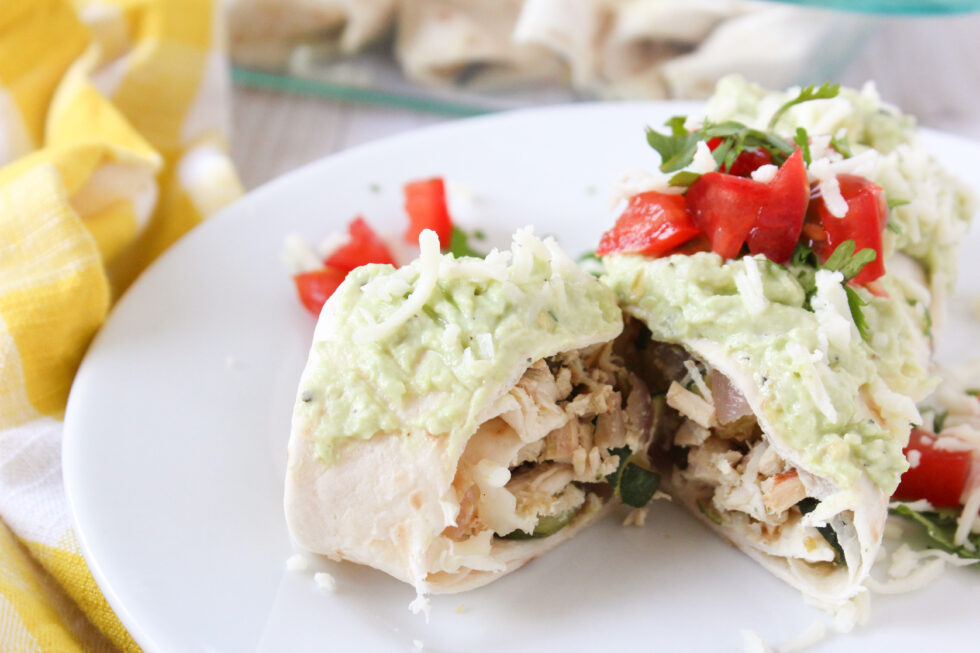 Chicken Zucchini Enchiladas

It's August and back to school season and whatever your school year may look like this year we've got you covered with seasonal favorites, local must-haves, and back-to-school lunch box necessities to fuel a healthy day. These enchiladas are sure to be a weeknight hit and great as lunch the next day.
What You Need
1 lb Chicken Breast

4 medium Zucchini

1, 4oz can Hatch Green Chiles

2 Tbsp. canned Chipotles in Adobo sauce

1 can Rotel

1 pkg bakery Hatch Tortillas

1 lb Cheddar Cheese, shredded

1 pkg high fiber tortillas of choice

Optional toppings: pico de gallo, salsa, lettuce, greek yogurt, jalapenos, cilantro
 How It's Made:
Preheat oven to 350 degrees

Cook chicken until internal temperature reads 165

Dice zucchini and saute until soft

Combine chicken, zucchini, and hatch chiles

In a blender combine rotel and 2 chipotles in adobo and pulse until smooth. If you desire a more smoke and heat add 1 chipotle at a time until desired flavor is reached

Lay tortillas on a flat surface

Spoon in ⅓ – ½ cup mixture into tortillas as to not overpack them

Place in a 9×13 baking dish and top with sauce and shredded cheese

Bake until cheese is melted, about 20 minutes
Calories 738
Total Fat 6g
Protein 54g
Sodium 1534mg
Fiber 19g
Sugars 6g
Ready to Start Shopping?
Get everything you need online!
Shop Online