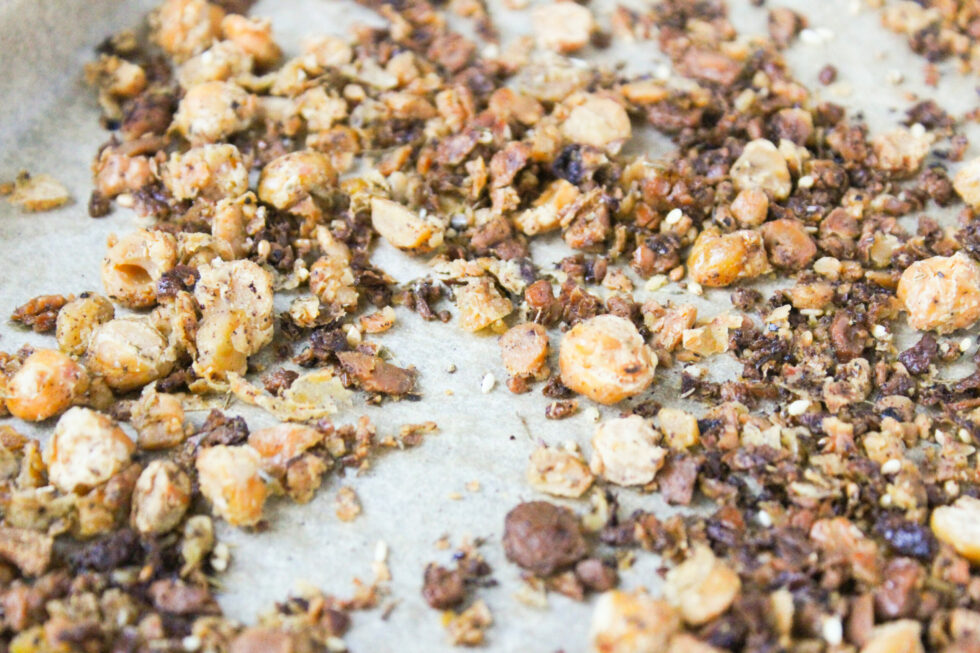 Chickpea Crumbs

The anti-inflammatory diet is nothing new but yet here we are again in January and we've got some familiar questions popping up as to how to use this great lifestyle in the ways of "everyday cooking". The great thing about this is that it focuses around wholesome ingredients that you can find around the whole grocery store. If you missed our quick blurb about the anti-inflammatory diet head here to check it out. And if you're in need of adding more anti-inflammatory goodness to your diet, take this recipe and use it to top your next salad, warm vegetables or as an additional textural element to your dish.
What You Need
1 can chickpeas
3 Tbsp. Olive Oil
¼ tsp. Salt
½ tsp. Pepper
Optional: 1 Tbsp. Zattar or Italian Seasoning, or any other blend you might like
 How It's Made:
Preheat oven to 400 degrees F
Drain, rinse and dry the chickpeas
Pulse them in a food processor until they are a little less than half of a pea size (take your time with this step to ensure even pieces when cooking)
Pour them onto a baking baking sheet
Evenly disperse the oil and seasonings and toss to evenly coat
Bake for 30 minutes until desired crunch is achieved
Calories 133
Total Fat 8g
Cholesterol 0mg
Sodium 97mg
Carbohydrates 12g
Fiber 3g
Sugar 0g
Protein 4g
Ready to Start Shopping?
Get everything you need online!
Shop Online