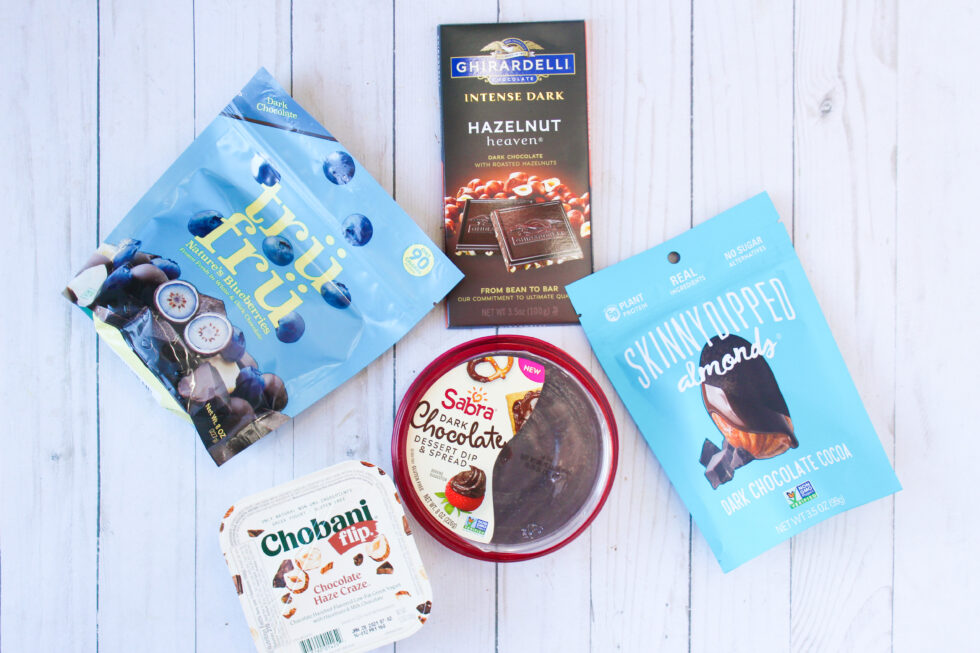 Chocolate Products Our Dietitians are Loving

Would you think that chocolate and heart health go hand-in-hand? There are some delicious benefits to the good stuff and our tastebuds are here for it! The dark cocoa is rich in antioxidants which can play multiple different roles in the body. When looking at research across the board the consumption of chocolate is relatively moderate, consuming 2-6 servings per week, which has been linked to lower rates of death from heart disease, heart attacks, and heart failure. Looking for add more chocolate in your diet in a healthful way? Try a few of our current favorites:
Sabra Chocolate hummus

With the addition of cocoa powder without the added sugar and fat you're getting big bang for your buck here. Serve it up with some berries and you're creating a perfect heart healthy snack

Dark chocolate

Let's not overcomplicate a good thing. Sometimes a square or 2 of dark chocolate from a bar can be just what the doctor ordered. Make sure to look at the chocolates that are 75% cocoa and above. 

Chobani Chocolate Hazlenut Yogurt

Ok ok this one doesn't contain too much chocolate but it does contain the flavor and some other heart healthy benefits like calcium, vitamin D, and protein. So overall it still makes our top picks for what it is

Tru Chocolate Covered Blueberries

You can find these gems in the frozen fruit section of your local Market Street and boy are they delicious. Sweet and chilly just a few of these can satisfy your sweet tooth and get you some delicious antioxidants

Skinny Dipped Chocolate Almonds

Just enough chocolate to a whole lot of nuts! Skinny Dipped has nailed the ratio of chocolate to nuts and we're all about it pairing up the antioxidants and heart healthy omega-3s from nuts.