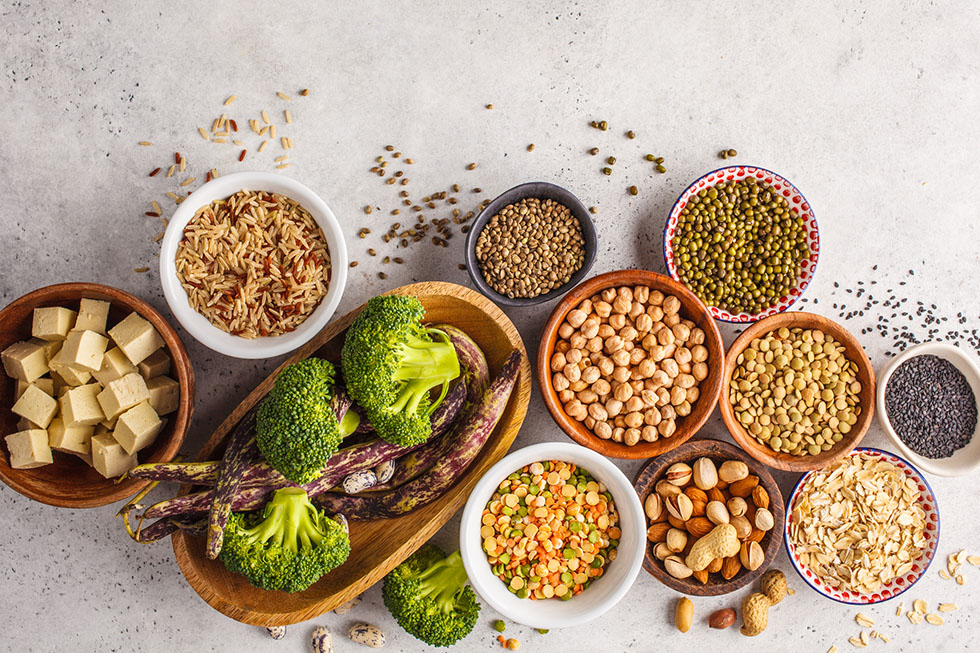 Cooking for A Plant Based Diet

Plant based diets are all the rage right now as they should be! Plants bring so many benefits to the diet like vitamins, minerals, macronutrients, fiber, etc. 5-9 servings of vegetables and fruits a day is key. 1 serving of vegetables is 1 cup raw or ½ cup cooked. 1 serving of fruit is ½ cup. If you think through your day, how many servings are you getting right now? What are some quick and easy ways you could add more? 
Cooking Ideas
Tofu
Crumble it, bake it, pan saute it the options are endless. Tofu is great at absorbing whatever flavor you add to it. The tricks are to make sure that it's been pressed to get rid of the extra water and let it marinate for the flavors to sink in. Try cooking up a plain batch and throw them in your next:
Salad

Taco

Stirfry

BBQ 

Soup

Chili

Burger
Beans & Legumes
Cooking a dry bag of beans from scratch couldn't be more simple and yet so underutilized. Take a bag of dried beans and rinse them off. Fill a large bowl with water and let the beans soak over night. The next day drain them off and boil them in water or broth for about 30-45 minutes. The meals you can make from here are endless:
Tacos

Salad

Chili

Soup

Pureed to be used as a paste, sauce or to thicken soup

Burgers

Brownies
Grab & Go Idea
O Organics Breakfast Bowls
They have both animal protein and veggies in the mix. An easy way to elevate these dishes even more is by, you guessed it, adding more plants! Try some leftover broccoli or freezer veggies for a quick solution.