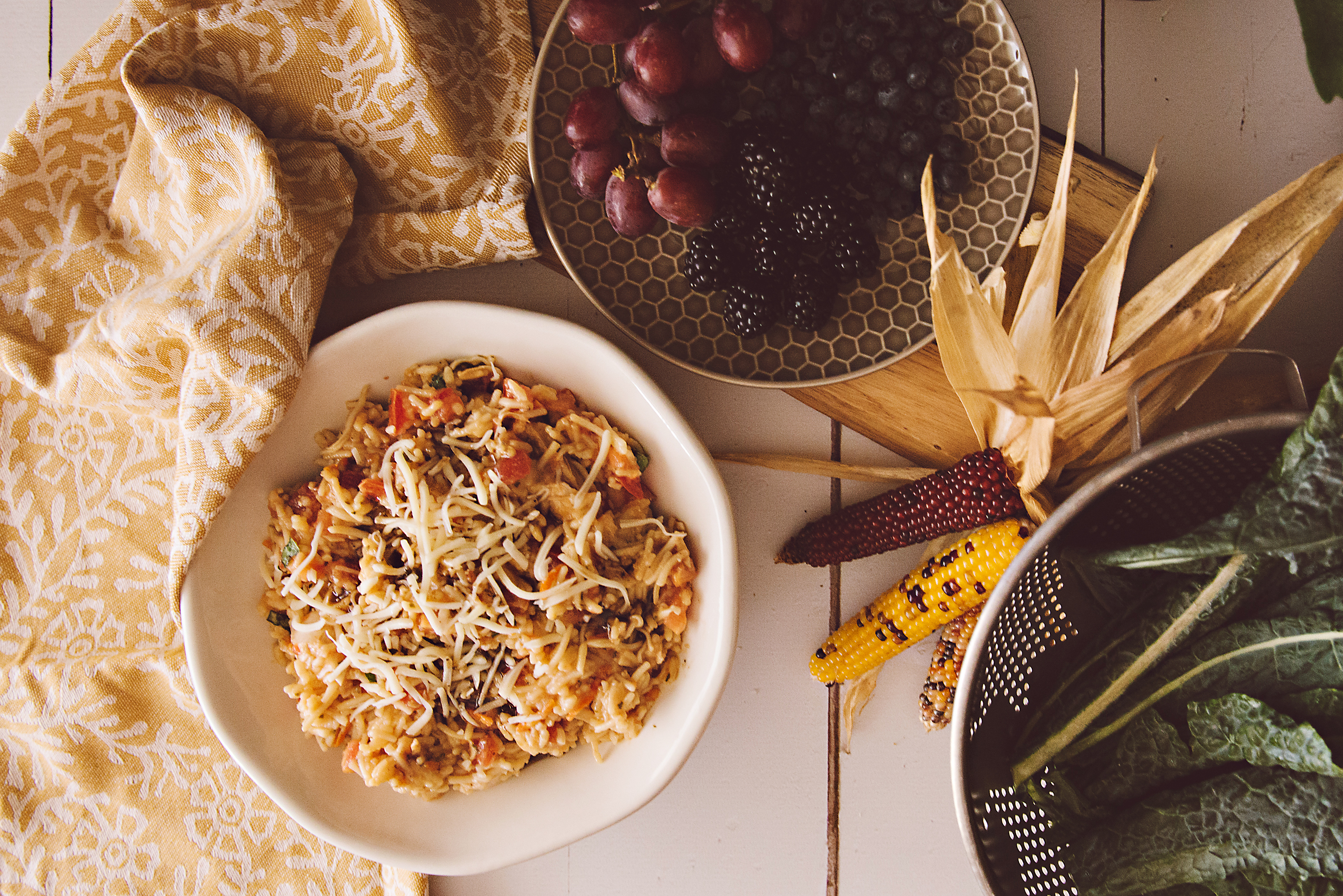 Creamy Bruschetta Chicken

Set your timer and take 15 minutes to make this delectable spin on the classic chicken dish. It's light, creamy, and offers similar flavors to your favorite Italian dishes without being too rich or heavy.
What You Need:
1 Tbsp olive oil

1 lb chicken breasts, boneless, skinless, sliced

1 clove garlic, chopped

1 package Knorr® Rice Sides™ – Creamy Chicken flavor

2 large tomatoes, seeded, chopped (about 2 cups)

1/2 cup mozzarella cheese, shredded

2 Tbsps fresh basil leaves, chopped

Balsamic vinegar
 How It's Made:
Heat oil in a large nonstick skillet over medium-high heat and cook chicken, stirring frequently, about 4 minutes or until chicken is thoroughly cooked, adding garlic during the last 30 seconds of cook time. Remove and set aside.

Prepare Knorr® Rice Sides™ – Creamy Chicken flavor in the same skillet according to package directions.

Stir in chicken and tomatoes. Sprinkle with mozzarella and basil. 

Tip: Serve with a drizzle of balsamic vinegar.
Calories 350
Total Fat 9g
Chol 85mg
Protein 32g
Sodium 580mg
Total Carbs 34g
Fiber 2g
Sugars 4g
Ready to Start Shopping?
Get everything you need to make our Creamy Bruschetta Chicken online or in-store!
Shop Online
Find My Store
Ready for a Second Helping of Health and Wellness?
Download our quarterly guide for an exclusive taste of the latest health and wellness trends, brought to you by Market Street's in-house nutrition experts.