Dark Chocolate Pistachio Covered Strawberries

Amp up the nutrition content in your next dessert adventure! Lightly salted pistachios are a great way to amp up the delightfully indulgent flavors of dark chocolate. They also add a subtle crunch to enhance the texture. Try them in this delicious Dark Chocolate Pistachio Covered Strawberries recipe!
 How It's Made:
Wash and pat dry the strawberries.
Melt chocolate in microwave in 15 second intervals and stir as to not burn the chocolate.
Mince pistachios.
Dip strawberries into chocolate to create light chocolate covering.
Roll in pistachios to get an even coverage.
Set on wax paper to dry.
Calories 180.5
Total Fat 12g
Chol 1mg
Protein 0g
Sodium 1.6mg
Total Carbs 15g
Fiber 4g
Sugars 10g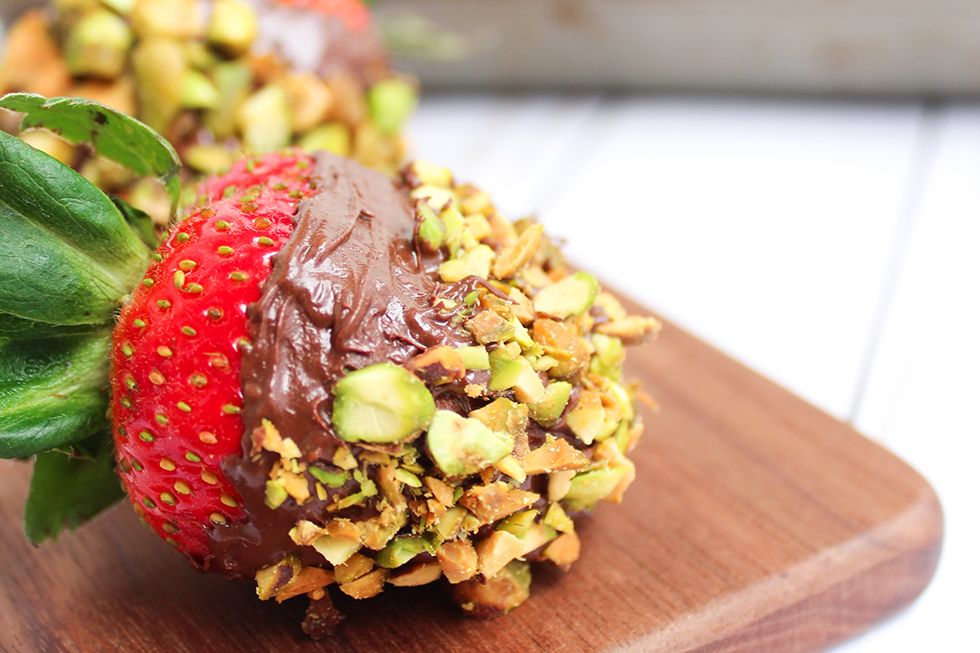 Ready to Start Shopping?
Get everything you need online!
Shop Online