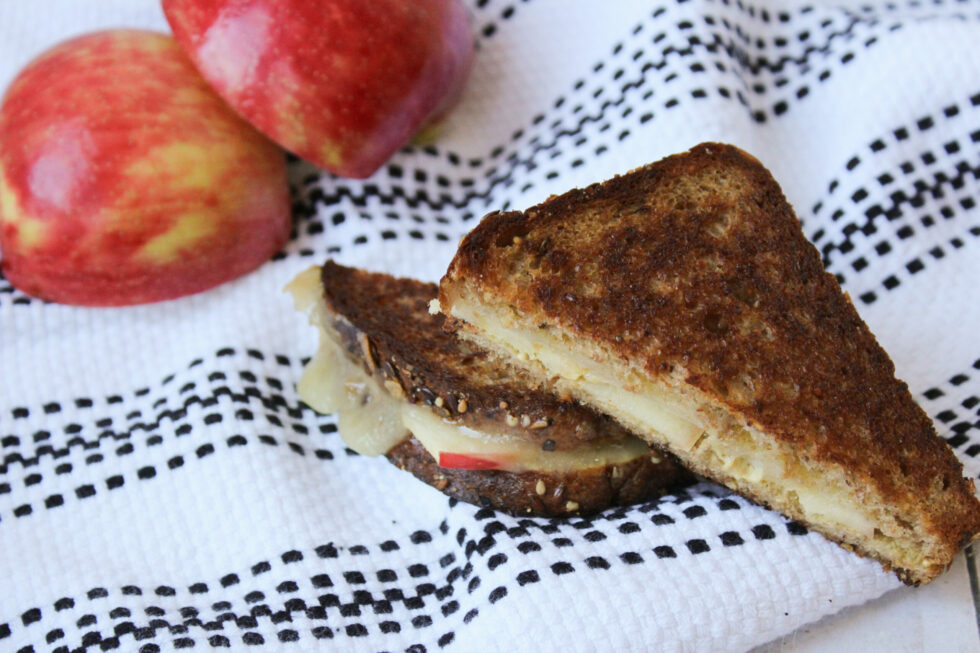 Dijon, Apple and Havarti Grilled Cheese

Grilled cheeses are a staple in our houses because they offer some nutritious components and the fun side of food. This fall inspired grilled cheese delivers a subtle sweetness and extra creaminess.
What You Need
1 Tbsp. Dijon Mustard
3 Apple Slices
1 slice Havarti Cheese
2 Slices 90 calories Dave's Killer Bread
1 Tbsp. Butter
 How It's Made:
Heat a pan over medium high heat

Butter 1 side of each piece of bread

Spread the dijon on the opposite sides

Lay 1 slice of bread butter side down on the pan

Place on a slice of cheese

Lay on the apples

And place the second piece of bread butter side up

Heat on one side for 3-4 minutes and flip to the other side to finish for 3-4 minutes
Calories 393
Total Fat 24g
Cholesterol 56mg
Sodium 812mg
Carbohydrates 31g
Fiber 4g
Sugar 6g
Protein 12g
Ready to Start Shopping?
Get everything you need online!
Shop Online