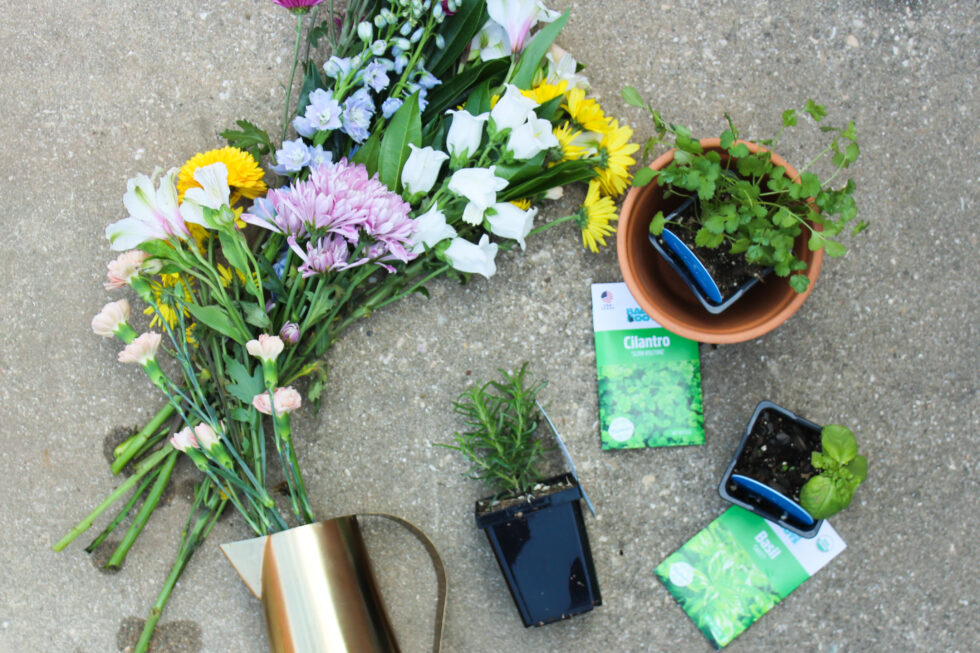 Easy DIY Mothers Day Plant Projects

Spoil mom this mothers day with an easy DIY where the kids can do the majority of the work! You've got some great options here be is fresh cut flowers from the floral section or even potting a few plants that are outside our store (think potted herbs!). Here's the materials you'll need:

DIY Bouquet

Fresh flowers are always appreciated and spoiling mom on mothers day with a little something handmade is even better. Have each child pick their favorite flower and ask our florists if they all work well together being in the same vase of water. With appropriate supervision have your little ones cut off the ends and place creatively in the vase. Be sure to pick up a beautiful vase to use again and again!

Herb Garden 

Did you know that you can regrow a few items from our produce section? Take lettuce and green onion for example, all they need is to be placed in a little bit of water and sunlight and "regrowth" will happen naturally. Be sure to change out the water daily.

"Regrowth" not your style? Try picking up a few potted herbs to transplant into your garden or start one to cook up flavorful meals! Bonus points if mom doesn't cook that night!