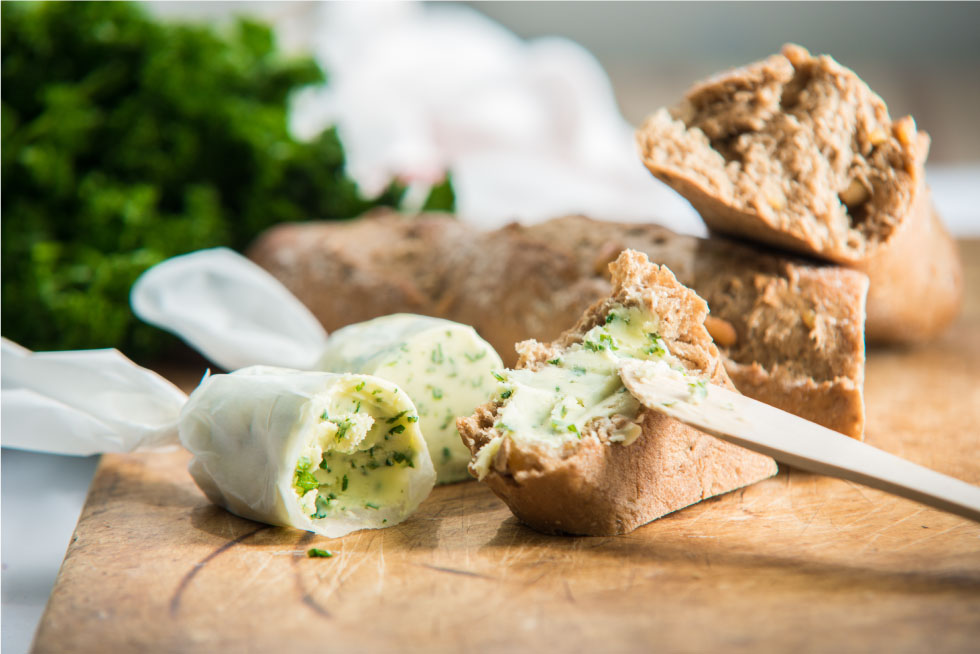 Easy Herb Butter

Herb butter is classic and so easy to prepare. When cooking we like to suggest a flavor forward method first with fresh herbs followed with fat and salt. Everyone really likes different levels of these and we combined them in our perfect ratios whether you are putting it on a steak or buttering your toast.
What You Need
4 Tbsp Butter
10 Springs Fresh Thyme
4 Sprigs Fresh Parsley
½ Pkg. Fresh Chives
Salt and Pepper as Desired
 How It's Made:
Soften butter to room temperature by letting it sit on the counter for 1-2 hours

Mince all herbs

Combine with the butter roll in a piece of parchment or place in a bowl and place back in the fridge to solidify if using in the future or serve at room temperature if using immediately
Calories 106
Total Fat 11g
Cholesterol 30mg
Sodium 1mg
Carbohydrates 1g
Fiber 1g
Sugar 0g
Protein 1g
Ready to Start Shopping?
Get everything you need online!
Shop Online