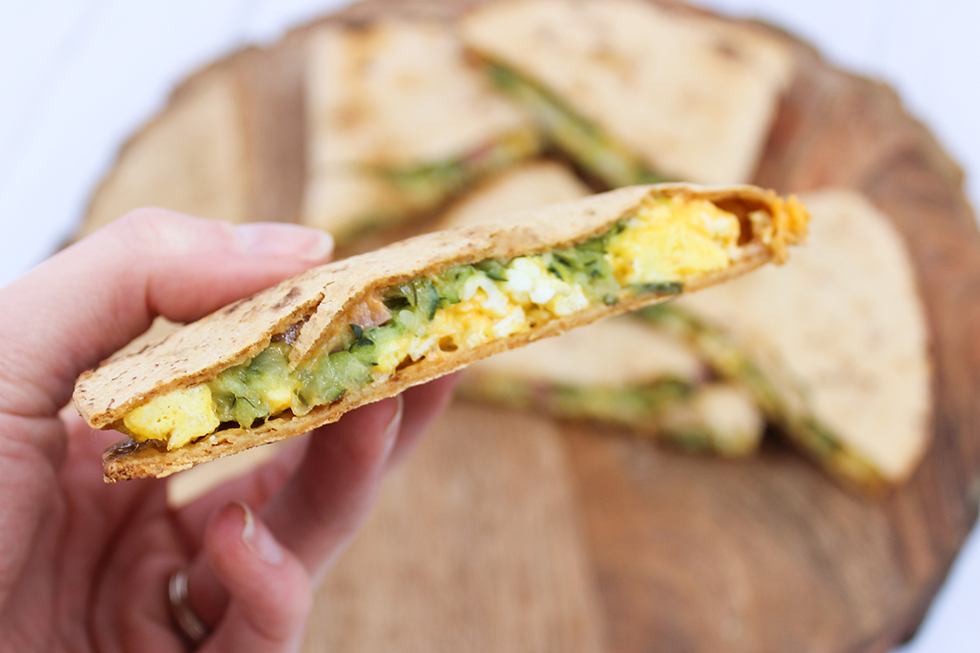 Easy Leftover Quesadillas

Leftovers are all too familiar during the holiday season so what better way to reduce food waste than to make those leftovers have a fresh and fun spin? Cue our easy ham, eggs, zucchini and cheese quesadilla that can be enjoyed at any time.
 How It's Made:
Preheat oven to 350.
Grate zucchini and cheese.
Cook down zucchini for 10 minutes to reduce moisture content.
Dice ham and green onion.
Scramble eggs.
Place Flatout down and assemble ingredients on half accordingly: cheese, eggs, ham, green onion, and zucchini, final layer of cheese and fold over last half of wrap.
Bake for 10 mins on one side, flip and cook for an additional 10 minutes.
Calories 467
Total Fat 28g
Chol 345mg
Protein 38g
Sodium 962mg
Total Carbs 19g
Fiber 9g
Sugars 2g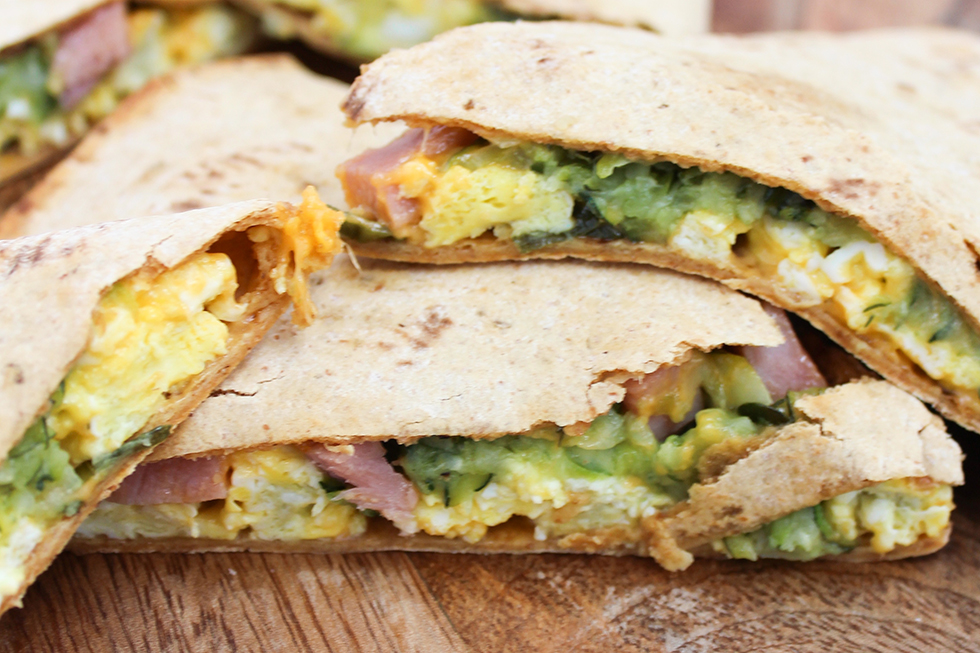 Ready to Start Shopping?
Get everything you need online!
Shop Online