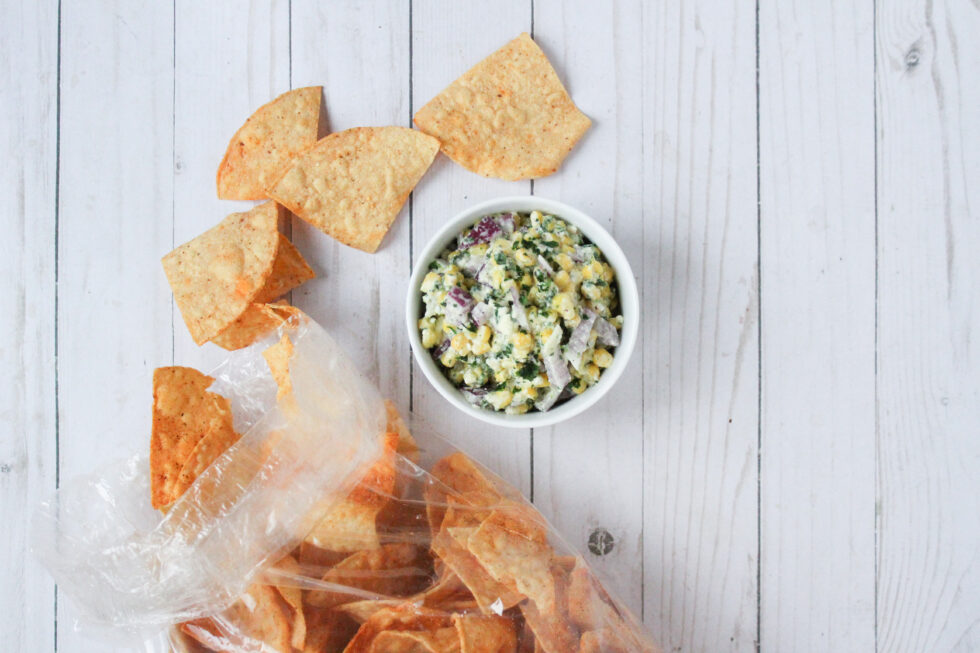 Elote Dip

Elote is a fun traditional food and a great way to add in a little bit of extra fiber with a snack. It can be pretty high in calories but with a few simple swaps you can enjoy it a little more!
What You Need
2 c. frozen corn

¼ c. cotija cheese

4 Tbsp. Plain greek yogurt

¼ c. cilantro

2 cloves garlic

1 jalapeno

1 lime, zested and juiced

1 tsp. Ancho chile powder

½ small red onion

Salt and pepper to taste
 How It's Made:
Let corn thaw in the fridge until soft

Mince cilantro and garlic

Cut jalapeno in half lengthwise and seed out the middle

Mince jalapeno

Dice red onion

Combine all ingredients in a bowl and mix until well combined
Calories 104
Total Fat 5g
Protein 8.5g
Sodium 361mg
Fiber 2g
Sugars 5g
Ready to Start Shopping?
Get everything you need online!
Shop Online