Everything But The Kitchen Sink Pesto

April has so many things going on and what better way to play along than to create something that could satisfy all of them? So the three things on our plate right now are: entertaining for basketball parties, festive entertaining for Easter, and reducing food waste. So cue our "Everything But The Kitchen Sink Pesto" and crudite platter!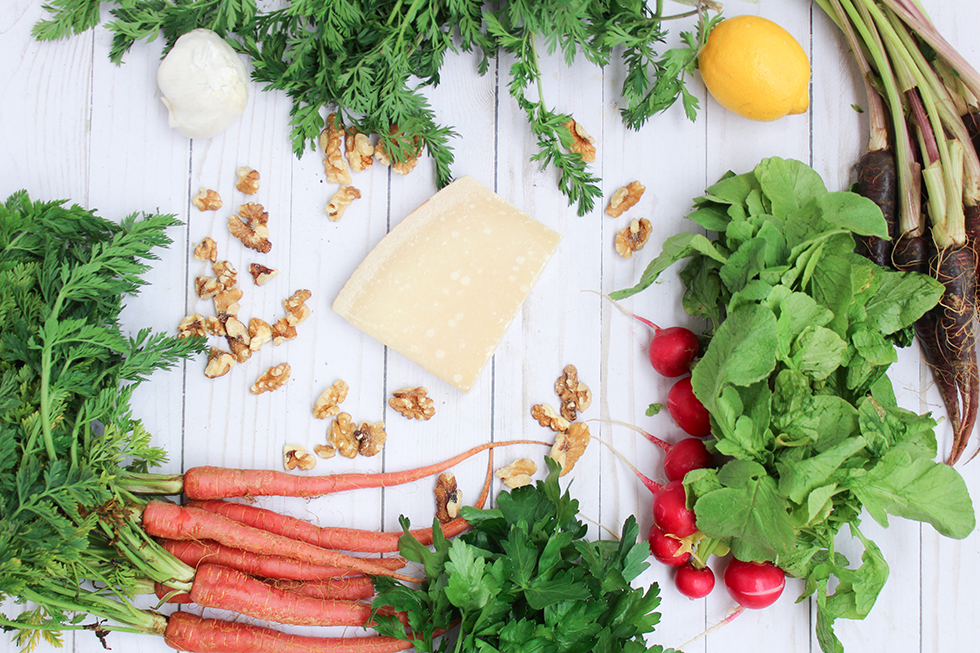 How It's Made:
Chop stems from carrots and radishes (about 2 cups).
Toss Stems into a food processor, along with parsley, walnuts, garlic, lemon, and parmesan.
Blend until smooth.
Serve in a dish next to the carrots, radishes, and celery.
Calories 223
Total Fat 22g
Chol 8mg
Protein 6g
Sodium 186mg
Total Carbs 2g
Fiber 1g
Sugars 0g
Ready to Start Shopping?
Get everything you need online!
Shop Online