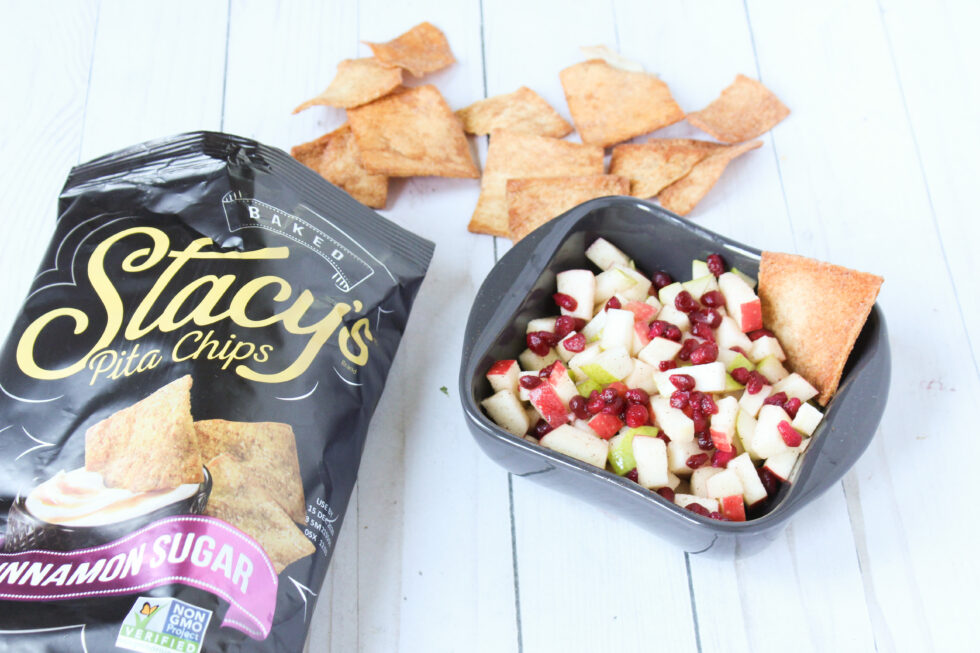 Fall Fruit Salad With Cinnamon Chips

Fall fruit is a grocery list staple but if you add the right amount of citrus to the mix you'll be so glad you did to have this as your next snack of small get together appetizer. Add a delicious indulgent crunch with the cinnamon sugar pita chips and you're all set!
What You Need
1 medium Apple

1 medium Pear

1 c. Pomegranate ariels

2 Tbsp. Orange juice

½ tsp. Cinnamon

42 Pita Cinnamon Sugar Pita Chips
 How It's Made:
Mix orange juice and cinnamon in the bottom of a large bowl

Chop apples and pears into small pieces and place into the bowl

Toss in the pomegranate ariels and mix everything together

Dip the cinnamon pretzels in the fruit mixture and enjoy
Calories 199
Total Fat 5g
Protein 3.5g
Sodium 116mg
Fiber 3g
Sugars 16g
Ready to Start Shopping?
Get everything you need online!
Shop Online