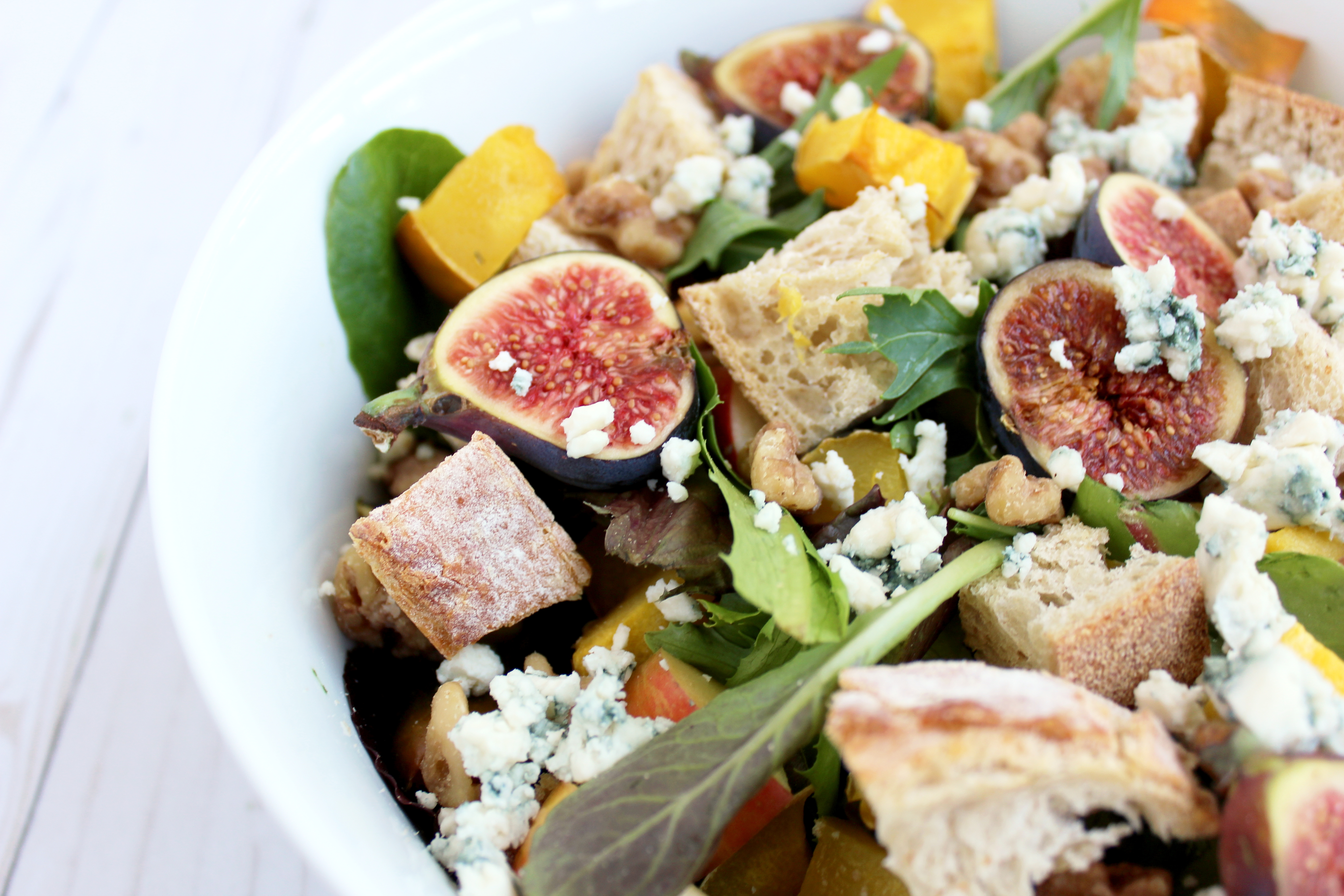 Fall Panzanella Salad

Panzanella Salad is a bread salad.  Think of it as a salad with homemade croutons!  It's great by itself or served along with some grilled fish, beef or chicken.  
Ingredients:
1 lb box of spring mix lettuce
1 loaf fresh Sourdough from bakery
1 large honey crisp apple
1 acorn squash
½ cup walnuts
4 oz Blue cheese
Optional topping: 3 Figs
Directions:
Preheat oven to 350.
Cut bread into 1 inch cubes. Place on large baking sheet. Sprinkle with salt and pepper.
Slice acorn squash (skin on) in half and spoon out the seeds. Slice into 1 inch cubes. Place on another baking sheet
Bake for 15 minutes or until fork tender
Put lettuce in large mixing bowl
Dice apple and place on top of lettuce
Layer on walnuts
Once bread and squash are ready place over salad.
Finally, top with blue cheese and enjoy!
Serves 6
Nutrition: Calories 350, Protein 14g, Cholesterol 14mg, Carbohydrates 48g, Fiber 4.5g, Sugar 4.5g, Fat 12g, Sodium 618mg