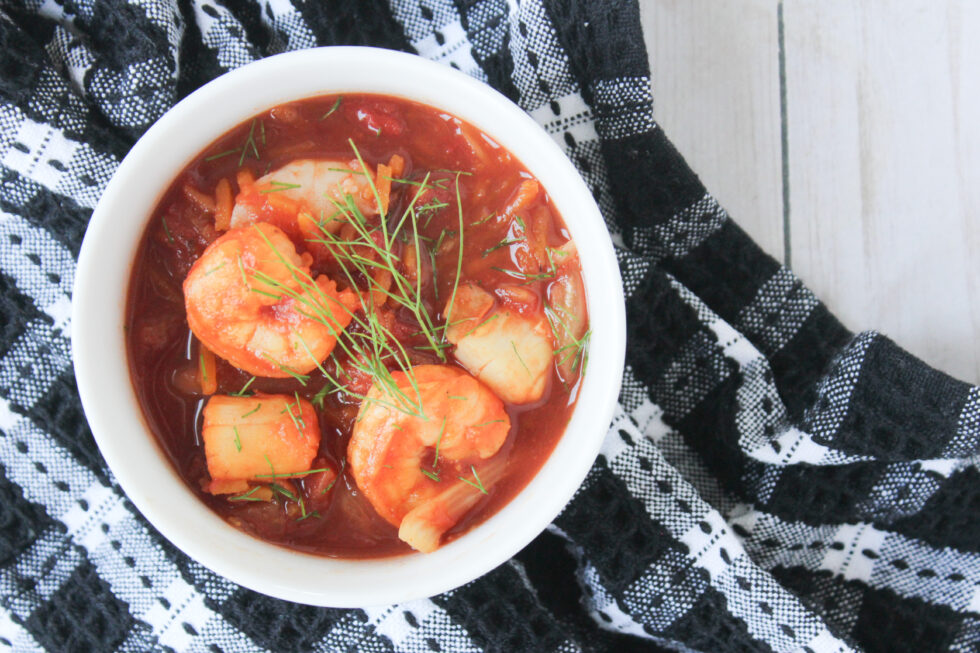 Fall Seafood Soup

A big bowl of soup is starting to sound better and better as the Texas temps start dropping. Grab the benefits of comfort food along with the benefits of seafood with this fall flavored soup.
What You Need
½ lb Shrimp
1 lb Bay scallops
1 ½ c. seafood stock
1, 28 can crushed tomatoes
1 pkg butternut squash zoodles
1 fennel bulb
1 orange, juiced and zested
½ tsp red pepper flakes
Salt and pepper as desired
 How It's Made:
Heat a pot over medium heat

Add olive oil

Slice fennel bulb in long strands and add to pot and soften for 5 minutes

Add in butternut squash and saute for 8-10 minutes

Add in canned tomatoes, seafood stock, orange juice and zest and red pepper flakes and bring to a boil

Reduce heat to a simmer and add in shrimp and scallops and cook for an additional 10 minutes
Calories 172
Total Fat 1g
Protein 23g
Sodium 1315mg
Fiber 4g
Carbohydrates 17g
Ready to Start Shopping?
Get everything you need online!
Shop Online