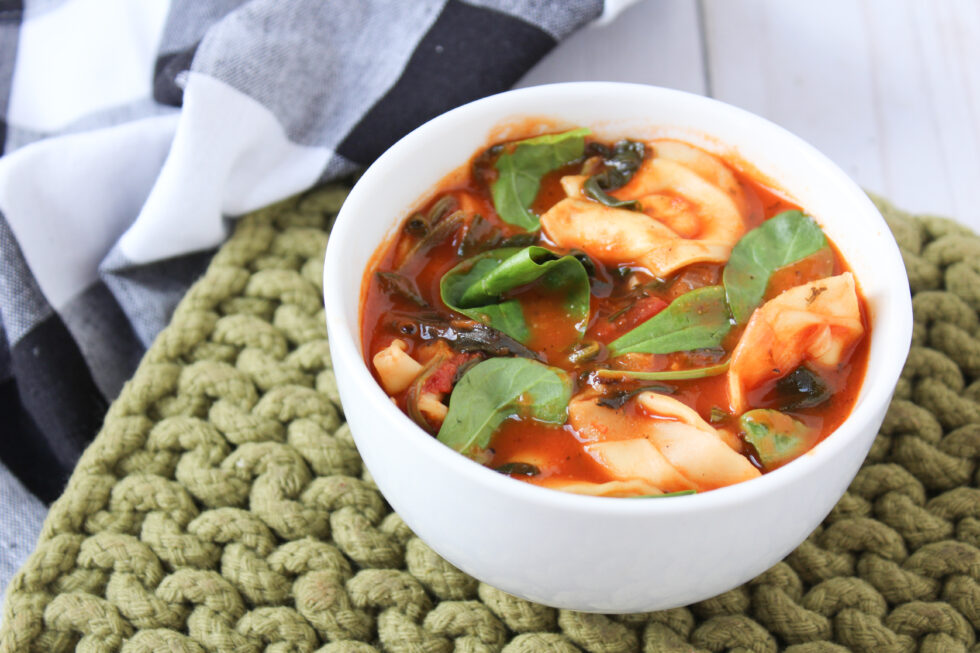 Festive Holiday Soup

Warm your insides with this cozy red and green holiday soup. Packed with mighty spinach, tomatoes, and cheese sure to be made year after year.
What You Need
2 Tbsp. olive oil

1 medium onion

4 cloves garlic

1, 20oz packaged cheese tortellini

2, 28oz can crushed tomatoes

1 package spinach

8 cups chicken broth

2 Tbsp. Italian seasoning

1 tsp granulated garlic

Salt and pepper to taste
 How It's Made:
Add oil to a medium-high heat pot

Dice onion and add to pot to saute for 5 minutes

Mince garlic and add to pot to saute for 1 minute

Add in all the other ingredients and let simmer for 30 minutes
Calories 360
Total Fat 9g
Protein 21g
Sodium 386mg
Fiber 6g
Carbohydrates 48g
Ready to Start Shopping?
Get everything you need online!
Shop Online