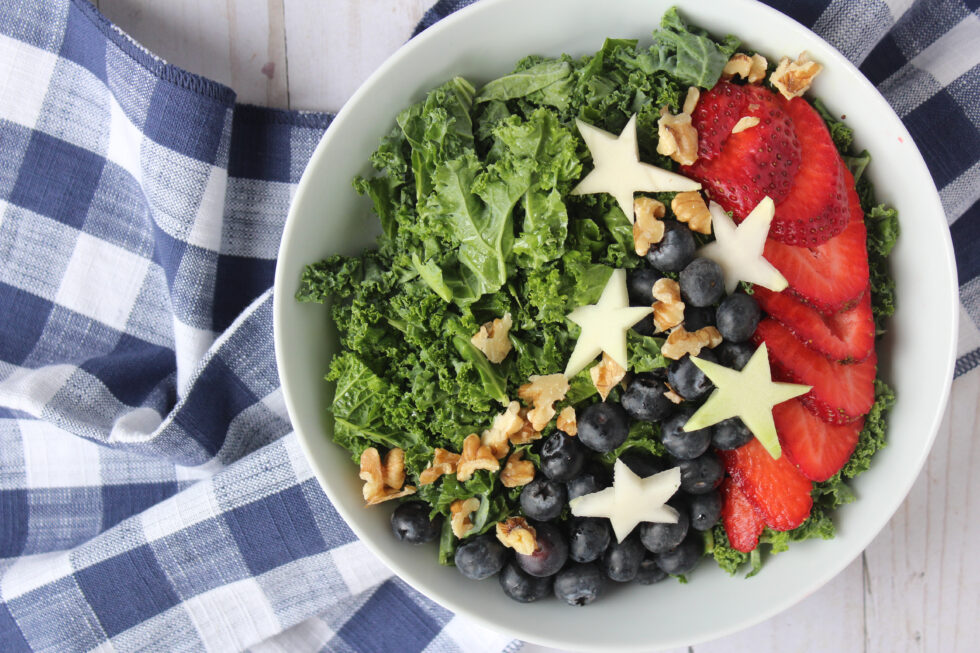 Festive Kale Salad with Kohlrabi Stars

Spruce up your holiday festivities by starting with a fresh patriotic salad. This superfood salad is sure to charge up those brain cells!
What You Need
1 medium Bunch Kale
1 c. Blueberries
½ c. strawberries
1 bunch baby Kohlrabi
½ c. Walnuts
4 Tbsp. Tessemaes Honey Poppyseed Dressing
 How It's Made:
Chop kale in small pieces and toss with dressing

Slice strawberries in ¼ inch thickness

Cut kohlrabi in ¼ inch pieces and cut in star shape with a cookie cutter

Chop walnuts in small pieces
Calories 242
Total Fat 17g
Protein 6.5g
Sodium 98mg
Fiber 6g
Carbohydrates 20g
Ready to Start Shopping?
Get everything you need online!
Shop Online