Fish Taco Fridays

Fish Fridays are very popular in this season and these tacos deliver all the flavor making you not miss red meat in the slightest.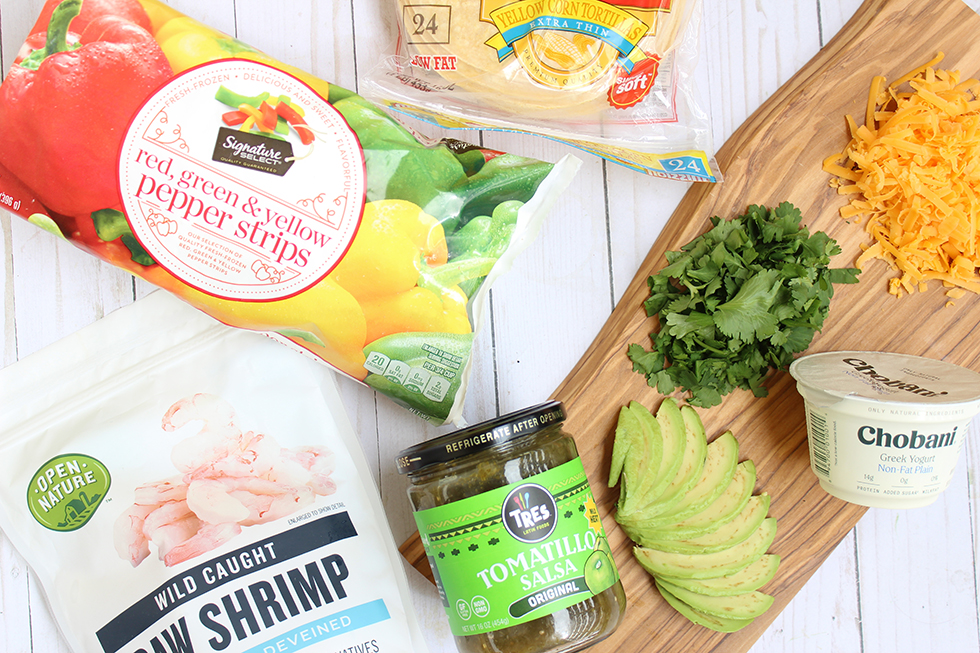 How It's Made:
Cook shrimp in a pan with cumin, chili powder, garlic powder, and lime juice and let rest once done.
Cook bell peppers in the same pan.
Assemble tacos in the following way: corn tortilla, 2-3 slices avocado, cilantro, bell pepper, shrimp, Greek yogurt, cheese, and salsa verde and enjoy!
Calories 363
Total Fat 16g
Chol 199mg
Protein 27g
Sodium 847mg
Total Carbs 25g
Fiber 4g
Sugars 3g
Ready to Start Shopping?
Get everything you need to make our Easy Oven Quesadillas online!
Shop Online