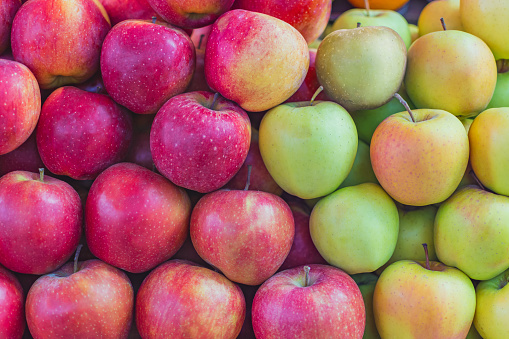 Five Ways to Shop the Season

Hungry for a harvest? You've come to the right place. In honor of the flood of seasonal goods hitting our stores, we're spilling the tea on where to look to get the most flavor out of autumn.  
1. It's All About Apples
Fall is the best time of year to dig into a colorful Fuji, Honeycrisp, Gala, or Granny Smith apple. You'll never find a crisper, juicier piece of fruit, so find your fave and get crunching. You can even treat yourself with a little caramel or peanut butter on the side—we won't tell!
2. Raise Your Pear IQ
Green Bartlett and Green D'anjou are probably the most well-known pair of pears, but be sure to keep your eyes peeled for Apple Pears and Comice varieties, too! Apple Pears have the taste and texture of an apple with the smooth sweetness of a pear—and the added bonus of not turning brown once they're cut! Comice Pears have a smoother texture and sweet flavor that makes for a simple snack or addition to your fruit salad.
3. Don't Run Out of Pumpkins
Who doesn't love a front porch full of pumpkins? Jack-o-lanterns, Cinderella, Wolf, Mini, and Pie Pumpkins are a great way to welcome fall and make your home look, feel, and even smell more inviting.
4. Mum's the Word
Fall wouldn't be fall in the South without a colorful display of mums to add an aromatic blanket of warmth to your decor.
5. Don't Skip Seasonal Spices
Pumpkin spice and everything nice! Fall means a lot of flavorful favorites come back around, like pumpkin spice, maple, cinnamon, and gingerbread! Keep your eyes peeled for fun varieties of coffee, bread, cereal, and even popcorn throughout your store! 
Ready to Start Shopping?
Everything you need to shop the season is waiting online or in store.