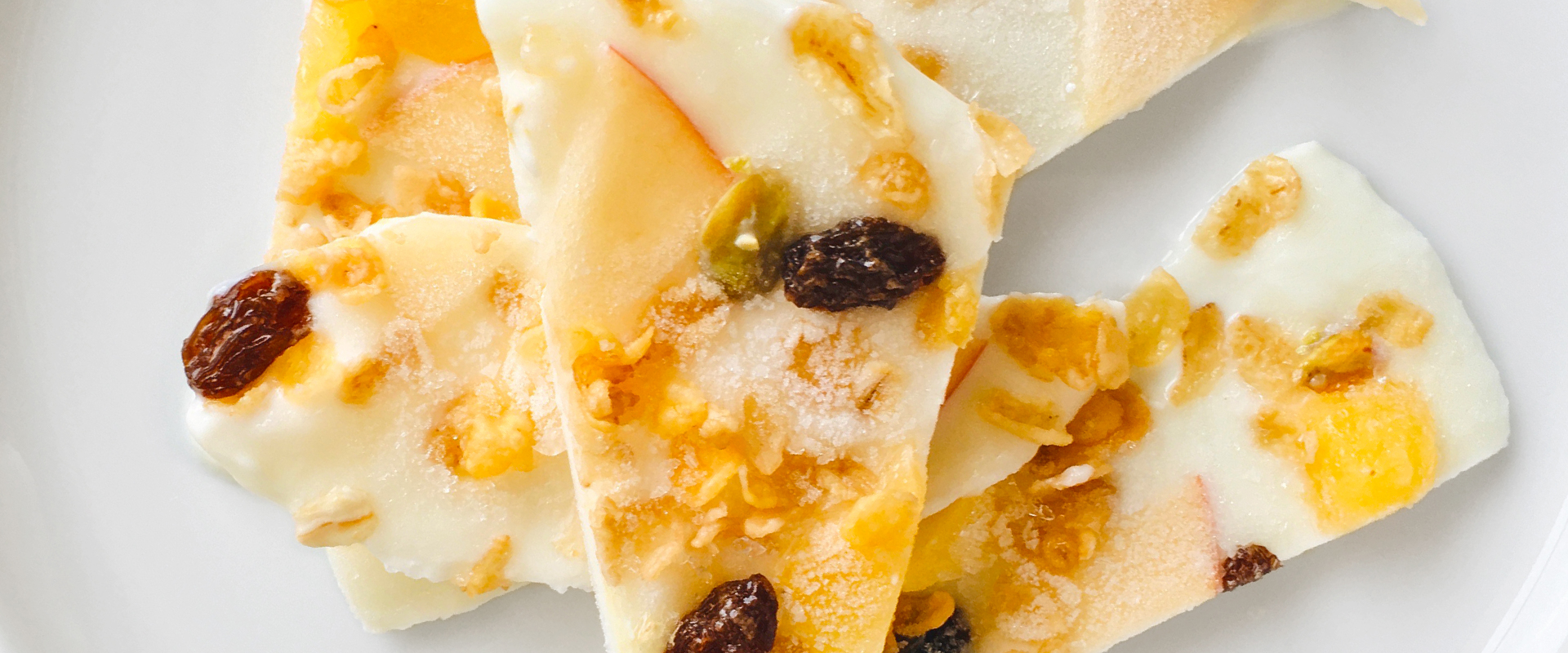 Fresh n' Fruity Yogurt Bark

 This oh so fruity and refreshing snack will leave you saying "popsicles who?"
1 large container Dannon

Ⓡ

Oikos

Ⓡ

Triple Zero Yogurt

2 cups frozen fruit of choice

⅛ cup dried fruit
Lay a piece of parchment paper on a baking pan.

Spread a ½ inch layer of yogurt over the surface of the baking pan.

Sprinkle frozen and dried fruit evenly over the yogurt.

Freeze for 3 hours, or until frozen.

Break into pieces and enjoy!

Calories 106
Total Fat 0g
Chol 9mg
Protein 14g
Sodium 50mg
Total Carbs 13g
Fiber 2g
Sugars 11g

Get everything you need online or in-store!


Download our quarterly guide for an exclusive taste of the latest health and wellness trends, brought to you by Market Street's Registered Dietitians.