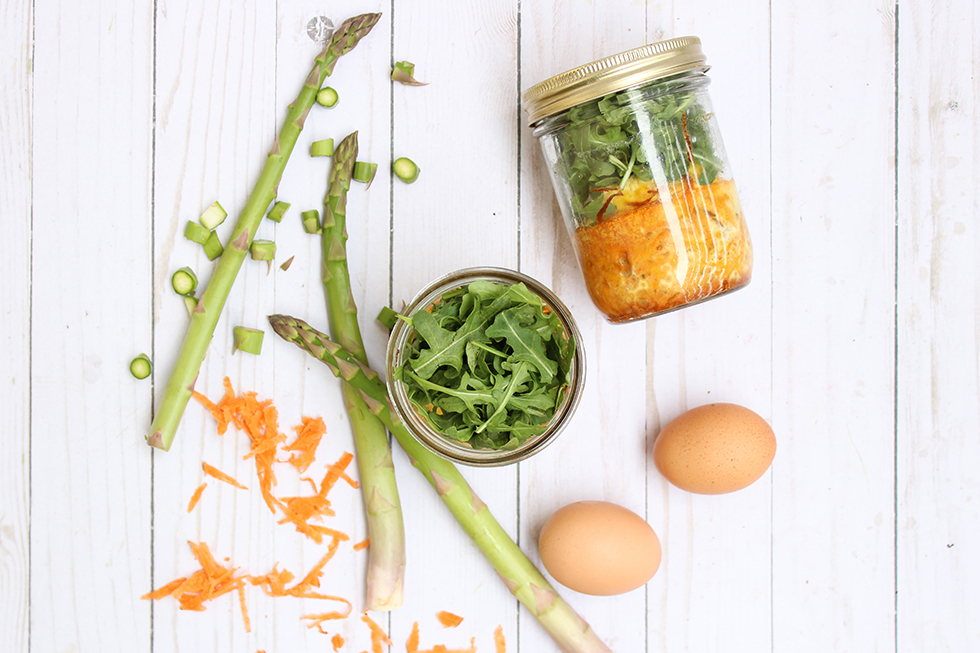 Frittata In A Jar

Breakfast on the go couldn't be more simple with these make ahead frittatas. It's even better if you have any leftovers you're trying to use up from your Easter brunch, lunch, or dinners!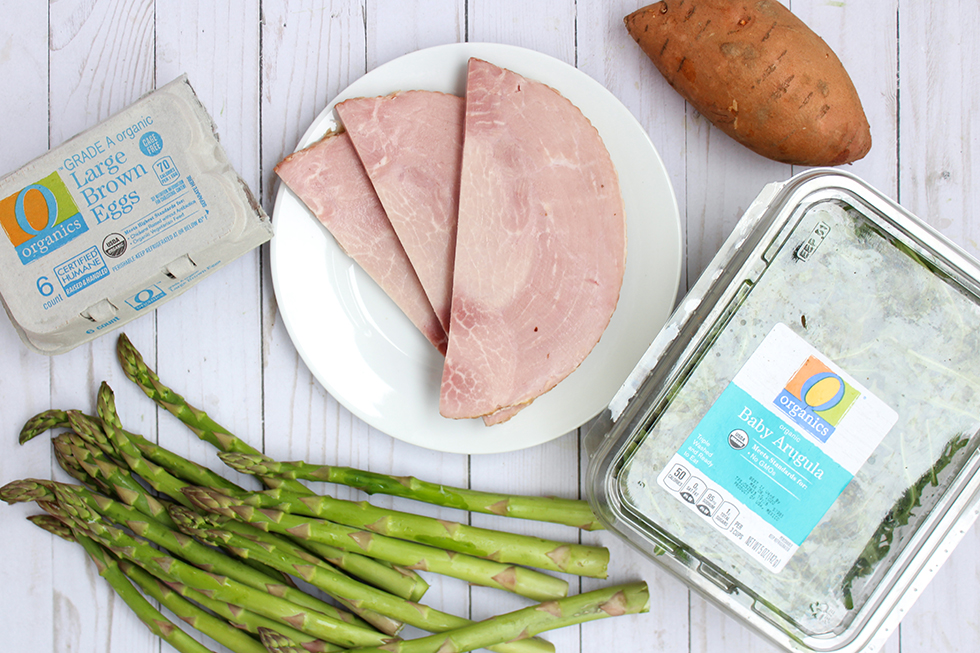 How It's Made:
Preheat oven to 350.
Shred sweet potato.
Cut asparagus into ¼ inch pieces.
Crack eggs into a bowl and scramble with milk.
Stuff ¼ cup shredded sweet potato on the bottom of a jar.
Cook for 15 minutes.
Add in all other ingredients.
Cook for 30 minutes.
Calories 210
Total Fat 10g
Chol 382mg
Protein 20g
Sodium 398mg
Total Carbs 9g
Fiber 1g
Sugars 2.5g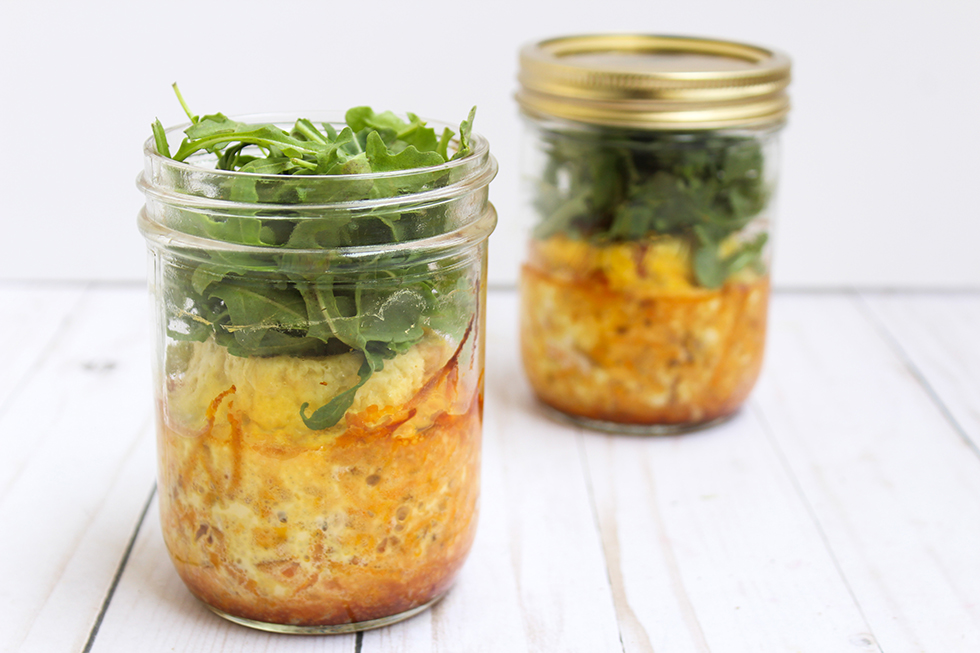 Ready to Start Shopping?
Get everything you need online!
Shop Online