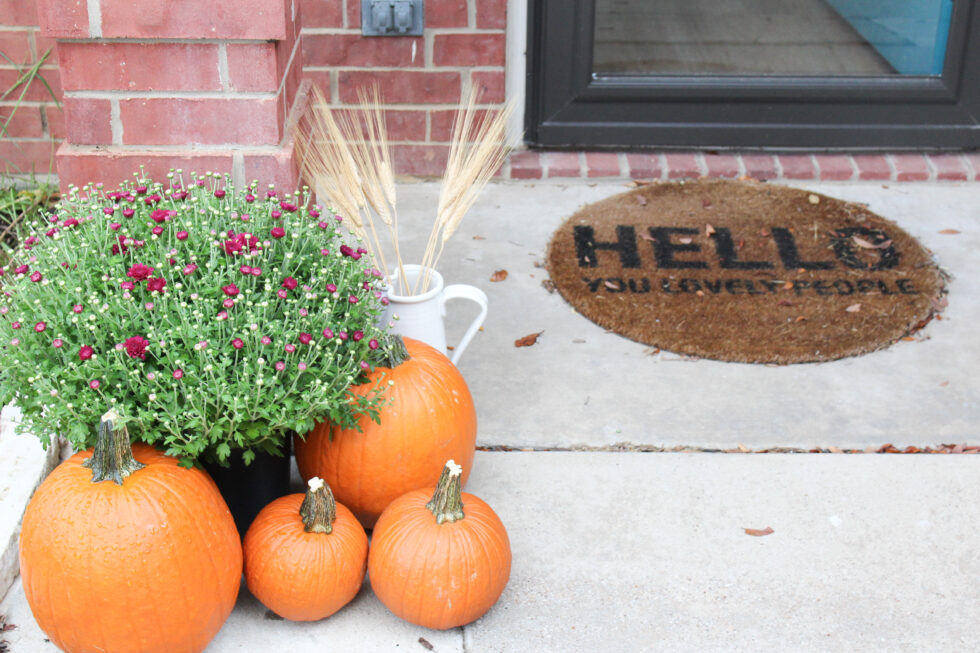 Front Porch Pumpkin Upcycle

The front porch is the first thing your guests see as they pull up to your home. Hit refresh on your Halloween pumpkins with a fresh fall take.

Pumpkins

You've got some options here! You can turn that carved pumpkin around or buy a new one on sale. Personally we turned ours around and hid it with the mum, so no one has to see it!

Floral

We love fresh flowers as they magically put a smile on our faces everytime we walk past. Mums are a great way to spruce up the entryway on a budget and not have to worry about reporting for a short Texas season.

General decor

This is where you can let your imagination run wild! Our gift and home area has some very pretty options like, blankets, signs, candle holders, vases, etc! We kept it simple with a sturdy vase that we can repurpose during any season!