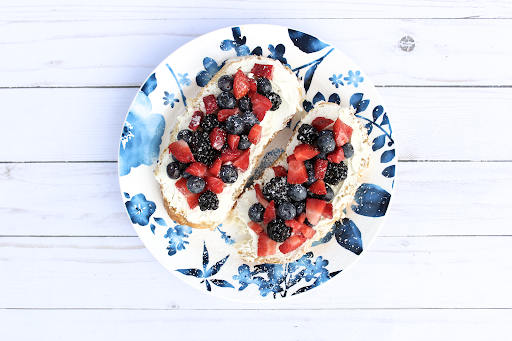 Fruit Bruschetta

1 loaf whole grain bread, sliced 

1 (8 oz.) block low-fat cream cheese or Neufchatel cheese, at room temperature

1 teaspoon vanilla

1 pound strawberries, sliced

1 pint  blackberries

1 pint blueberries
 Toast bread in toaster and set aside.  

Spread cream cheese on toast one cooled.

Dice the strawberries into chickpea sized pieces and combine with other berries in a bowl.

Top toast with berries.  Enjoy!
Start Shopping!
Get everything you need to make our Fruit Bruschetta online or in-store!
Shop STREETside
Find My Store